The shocking XI of unexpected Champions League finalists - including Liverpool, Spurs, and Man Utd stars
There's the best of the best... and then there's these guys
Watch more of our videos on Shots!
and live on Freeview channel 276
Visit Shots! now
The Champions League final; the best of the best, the creme de la proverbial creme. Mostly. While the culmination of Europe's premier club competition is renowned for bringing together the very, very elite of world football, there are occasions when that rule is soundly broken.
And so, in the spirit of Saturday's decisive clash between Manchester City and Inter Milan, we've trawled back through the history books to throw together a team made up of the most surprising players to have ever represented an English club in that most hallowed of fixtures.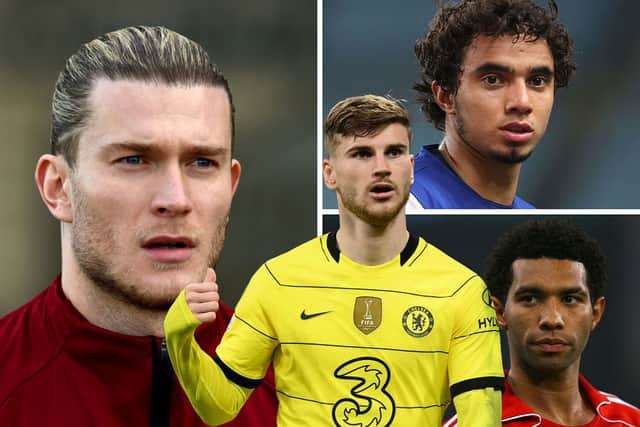 Loris Karius (Liverpool)
It had to be, didn't it? To be fair to the German, he had a pretty decent career up until that fateful final against Real Madrid, but his reputation was shredded in an instant, and it has never even come close to recovering. As unfair as it is, he has become nothing more than a punchline to many.
Steve Finnan (Liverpool)
It's not that Finnan was a bad player - you don't play in two Champions League finals if you are - but he will always remain a name slight incongruent to the glitz and majesty of the biggest showcase fixture in European football. Is that his fault? Absolutely not. Does it make me a bit of a bad person for putting him in this team? Yeah, probably.
Eric Dier (Tottenham)
Maybe this is a little harsh. I mean, after all, Dier is a 49-cap England international. He is no pudding. But then you start to look through the list of defenders who have played for Premier League clubs in Champions League finals and you realise that the calibre is off the charts. Like, seriously good. And then you remember that Dier seems to face criticism every other month for a lack of consistency, or a general air of clumsiness that is more hazard than help to his team. Like Finnan, by no means is he a bad player, but there are much, much better. Basically, it was him or Joe Gomez, and at least the latter has won the odd piece of silverware here and there.
Djimi Traore (Liverpool)
Technically Traore played at left-back for Liverpool against AC Milan in 2005, but he simply had to be shoehorned into this side somewhere. Again, not the worst player to ever lace up a pair of boots, but it is telling that just a year after featuring in Istanbul he was allowed to join Charlton Athletic.
Fabio (Manchester United)
I'll level with you, when I started compiling this article, I was 100% confused into thinking that Fabio was in fact his twin brother Rafael. Now that I know we are indeed talking about the former, however, his inclusion makes even more sense. The Brazilian was okay, but spells with the likes of Cardiff City and Middlesbrough felt much more his pace than a Champions League final against Barcelona.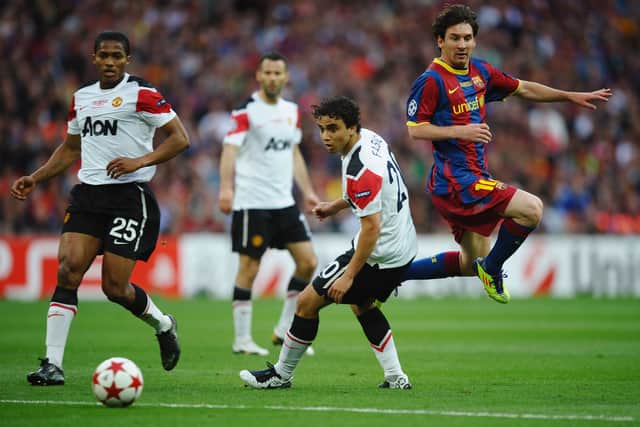 Jermaine Pennant (Liverpool)
As a youngster, Pennant had the world at his feet. A hat-trick on his full Premier League debut and plenty of England U21 caps suggested that the mercurial winger was headed straight to the top, but the remainder of his career never truly reached anything close to the heights that it should have. Still, he did feature in Liverpool's 2007 Champions League final defeat to AC Milan, which in retrospect, is almost absurd. Not too many players can say that they've done that and also scored for Billericay Town.
Anderson (Manchester United)
By most metrics, Anderson had a pretty decent career. But when you're talking about a talent as unbelievably precocious as the Brazilian, pretty decent isn't good enough. The midfielder won the 2008 Golden Boy award, and did score a penalty in Manchester United's Champions League triumph of that year, but by and large he was a tad underwhelming. Maybe it's a little miserly to include him in this article, but when the standards are as high as they are here, even the slightest discrepancy stands out.
Harry Winks (Tottenham)
Things could have been so different for Harry Winks. Three years after making his Premier League debut, the midfielder lined up for Tottenham in a Champions League final. Three years after that he was shipped out on loan to Sampdoria in Italy and left with his prospects in England hanging by a thread. It's been a rough decline for the 27-year-old, and while there is still plenty of time for him to turn things around, it's hard to envisage it actually happening.
Ryan Bertrand (Chelsea)
Perhaps the most surprising player to ever start in a Champions League final, Bertrand was given the nod in midfield, of all places, as Chelsea doubled up defensively on on the left wing for their 2012 showdown against Bayern Munich. Oh, and he'd never featured in European competition before, making him the first player of the modern era to register a debut in the final of the tournament. The Blues, of course, won on the night, so to that end it must have worked to some degree, but this still feels utterly, utterly baffling.
Milan Baros (Liverpool)
The numbers, I'm afraid, don't lie. Just 27 goals in 108 appearances for Liverpool, 14 in 51 for Aston Villa, 7 in 33 for Lyon. In fact, the only top tier club that Baros genuinely thrived at was Galatasaray - averaging more than a goal every other game - but even then, you'd have to argue that Turkish football is a sphere unto itself. Internationally, he fared pretty well, scoring 41 times in 93 caps for the Czech Republic, but if we're being honest, he never managed to replicate that kind of form in a sustained manner on a week-to-week basis.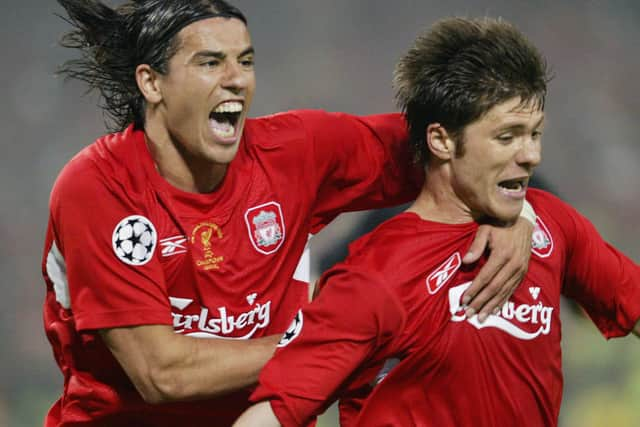 Timo Werner (Chelsea)
When Werner signed for Chelsea, the hype was palpable. Here, after all, was a man who scored goals aplenty for RB Leipzig, and who represented one of the most highly-rated attacking assets in European football. His time at Stamford Bridge was, however, a dud. Two years of struggle and strife followed by a cut-price deal back to Germany severely tarnished his reputation as a top tier attraction, and while his return in the Bundesliga has been okay, he just about squeezes onto this list on the basis of his Premier League sojourn alone.