Good morning, and we hope you're all managing to keep warm on this decidedly frosty morning as you prepare to dive snout-first into Thursday's transfer trough. And what a trough full of treats it is.
Before we get underway in earnest, just a brief note to let you know that, just three days after joining the 3 Added Minutes crew, I am now something of an influencer – specifically, an influencer of Premier League football clubs. Before I start up a TikTok and petulantly demand free VIP entry into Flares, allow me to explain.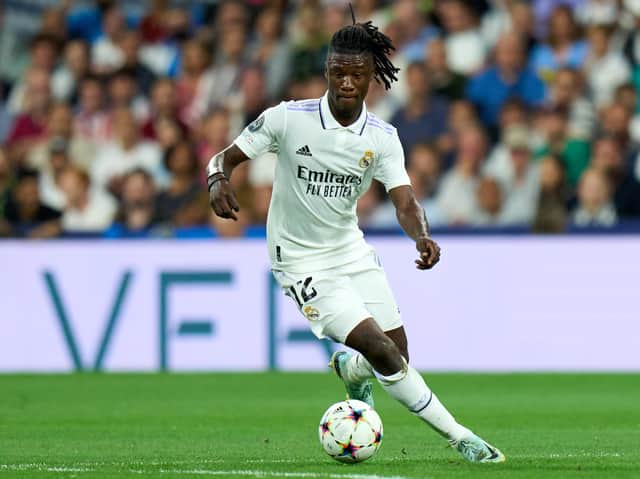 We want your feedback on 3 Added Minutes - details here
You see, less than 48 hours after I unveiled our first ever Wonderkid Power Rankings, every team in the division is queueing up to copy my homework, as evidenced by today's rumour mill, which leans heavily on some of the big names in our top 10. I even caught one of Arsenal's scouts rummaging through my bins last night, presumably hunting for discarded notepads in the hope of uncovering some fresh insights into the stars of tomorrow. Just be patient guys, we'll be publishing it all on here, there's no need to go diving around in my recycling like a rabid fox with self-esteem issues.
Anyway. It's our very first Number One Wonderkid In The World who's first up on the auction block this morning, with word from The Mail that Liverpool are increasingly confident that they'll be the ones bagging Jude Bellingham – but that would be contingent on the Reds making the top four this year. The bad news for Liverpool fans is that 90min reckon he'll cost them a cool €150m. It doesn't sound like an FSG sort of number, does it?
Elsewhere, Graham Potter stepped into the office to find Todd Boehly already sat in his chair with a Sports Direct mug full of espresso and his big old transfer binder at the ready again, and this time he's been pinching my ideas instead of Arsenal's - and decided that Croatian starlet Josko Gvardiol should be on the shopping list. That's what Football London say, anyway, and it would hardly be new for Chelsea to look over someone else's shoulder as they get a good old-fashioned gazumping on the go.
Finally, over to Old Trafford, where Manchester United's stellar scouting team got in a huddle, decided that they really couldn't be bothered doing two months in the Spanish equivalent of a Travelodge watching Atletico Madrid B games, and just read up on my rankings instead. That gave them the clever notion of signing Eduardo Camavinga from Real Madrid, who, according to the optimists at Fichajes, would be available at a knock-down fee of just £115m. Quite why Camavinga himself would be open to the move is not explained.
To be fair to the talent-hunters over at United, they have done some of their own research as well. A slightly more realistic-sounding move for Brighton's World Cup winner Alexis Mac Allister is also in the offing, or so say the rumour hounds over at Caught Offside. The bad news for the Red Devils is that the noisy neighbours are also allegedly in on the deal, so he could end on either side of Manchester. For what it's worth, Trafford is a little on the quiet side while the Etihad is pretty close to the excellent nightlife of the Northern Quarter, but you would get a better night's sleep living somewhere like Gorse Hill. Happy to help, Alexis.