The Wonderkid Power Rankings: Bukayo Saka soars as Argentine sensation sets pulses racing
The latest Wonderkid Power Rankings see a shake up at the top involving Bukayo Saka and Jude Bellingham
Watch more of our videos on Shots!
and live on Freeview channel 276
Visit Shots! now
Hello and welcome to the latest edition of the Wonderkid Power Rankings, the topping of which is the most prestigious accolade a gifted young footballer can aspire to. International call-ups? The Golden Boy award? Nothing compared to this.
And for the third week in a row, we have a new name atop these august standings, a new brightest star in the great footballing cosmos – partly because so far, every player I've put on top of this list has immediately celebrated the achievement by having a bit of a mild stinker in the next match they play. So my advice to our new numero uno is – go easy on the champagne, lad, you're barely old enough to legally drink as is.
Let's have a swift pre-top 10 reminder of the rules as well – this is strictly for players who are 21 or younger at the time of writing, and form plays a major part so those who are injured or simply out of sorts can expect to miss out. Hopefully that heads off a few complaints, eh? Probably not. After all, arguing is the most enjoyable part of a listicle, isn't it?
1. Bukayo Saka - Arsenal (⬆️ from 2)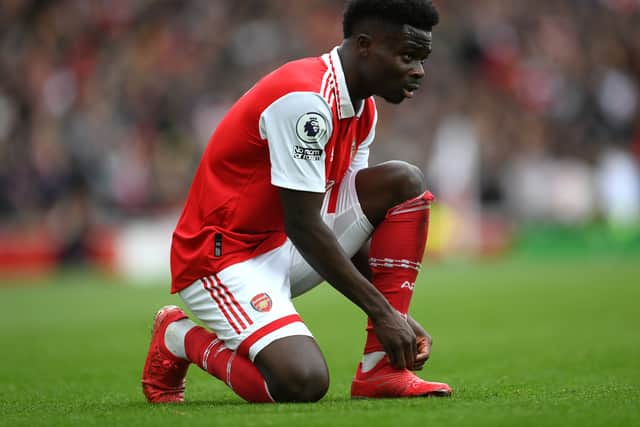 The best way to underline your credentials as the best youngster on the planet is to do your job really, really well. With two fine goals and an assist next to his name in a scintillating display against Crystal Palace, Saka has made his case superbly.
Sure, beating up on a managerless team who are desperately out of form isn't the toughest assignment any of our wonderkids have faced, but the effortless curled finish for his first and the quickfire cross for Gabriel Martinelli's opener made plain that Saka has all the class, composure and quality needed to become one of the best players in the world very soon. Arguably, he already is.
2. Jude Bellingham – Borussia Dortmund (⬆️ from 5)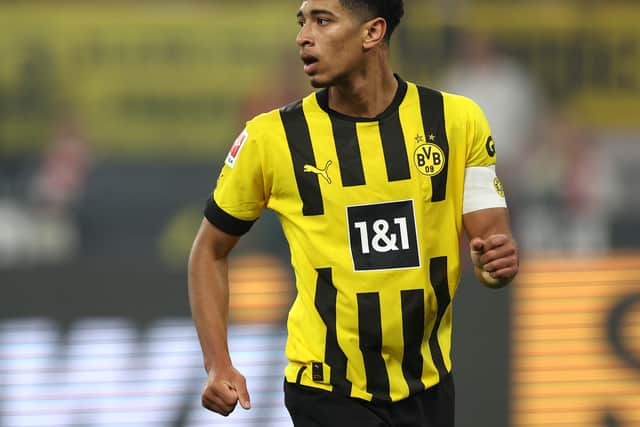 Bellingham was back to his best as he ran the show in Borussia Dortmund's 6-1 larruping of 1.FC Koln this weekend, leaving opposing midfielders chasing shadows as he unlocked their defence time and again. He didn't end up with any direct goal contributions this time but his impressive all-round game was on full display as Dortmund cantered past a bedraggled opponent – and it was Bellingham doing much of the bedraggling. A much better display from a brilliant player after the slightly iffy week that went before.
3. Gavi – Barcelona (⬆️ from 4)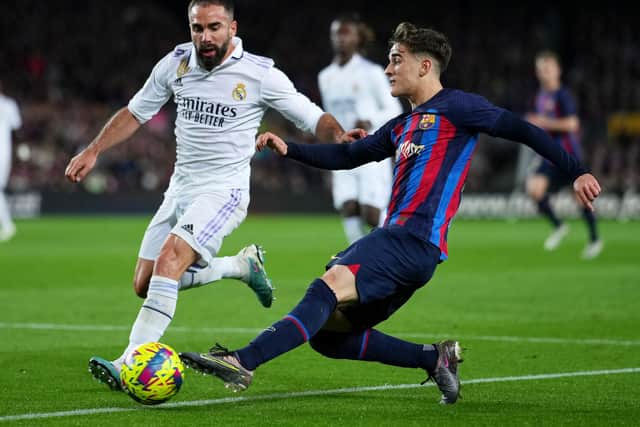 Another energetic game from Gavi in which he racked up a 93.3% passing completion rate against one of the best midfields in Spain as Barcelona toppled Real Madrid, effectively sealing the title in the process. He spent a little less time getting forward and a little more time efficiently keeping his side ticking, turning the ball over and using it with intelligence and poise. There isn't too much doubt over Gavi's ability to play well in the big games, but the increasing addition of composure to his adventurous and enterprising game is seeing him continue to make strides.
4. Jamal Musiala – Bayern Munich (⬇️ from 1)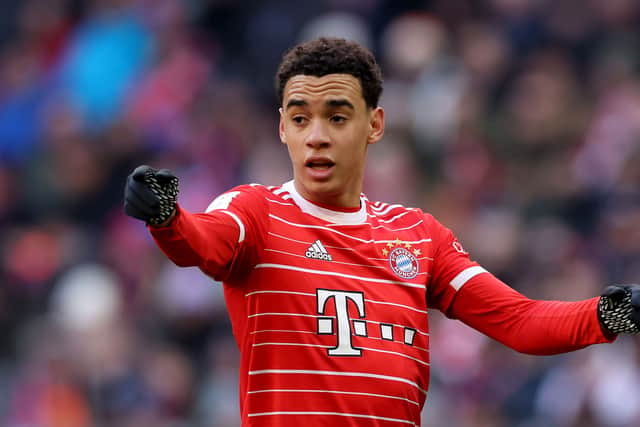 Here's the new routine – I declare a player to be the best young prospect in the whole world, and they immediate go all quiet on me. In this case that was partly because Julian Nagelsmann mysteriously benched Musiala for a key clash against Xavi Alonso's in-form Bayer Leverkusen. They lost 2-1, which suggests that Musiala starting is probably a good idea. He did get on the field at the halfway point, and played… OK. Looked dangerous, kept the ball well as always and completed a couple of dangerous passes as his side tried and failed to find a way through the Leverkusen defence. It wasn't quite as bad as Bellingham going entirely missing against Chelsea when I stuck him at the top of the tree, but still enough to see him deposed.
5. Eduardo Camavinga – Real Madrid (⬇️ from 4)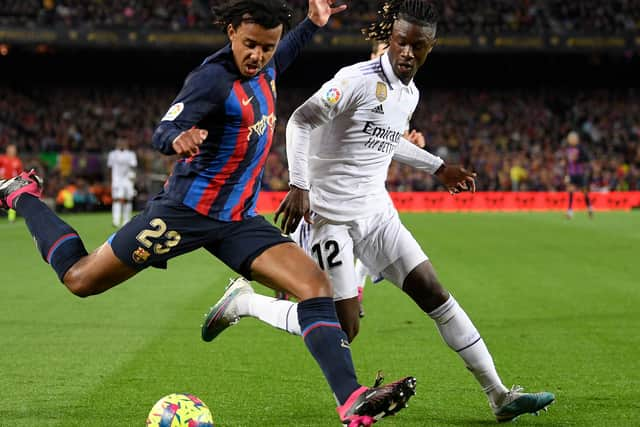 One mildly mediocre game does not a bad player make, but a few in a row does see you slip slightly down the Power Rankings. Camavinga was his usual solid self but failed to make serious headway against table-topping Barcelona, and if you want to establish yourself as the finest midfield general of your generation, these are the kind of games you're supposed to dominate. Camavinga kept his passing tidy, as he never fails to, but made just two tackles all game and only saw enough of the ball to make 31 passes all match – compare that to the 92 he made against bottom-of-the-barrel Elche not long ago. Camavinga is still magnificent but may start falling down these kind of lists if can't begin to control games in the way he is most certainly capable of.
6. Xavi Simons – PSV Eindhoven (⬆️ from 7)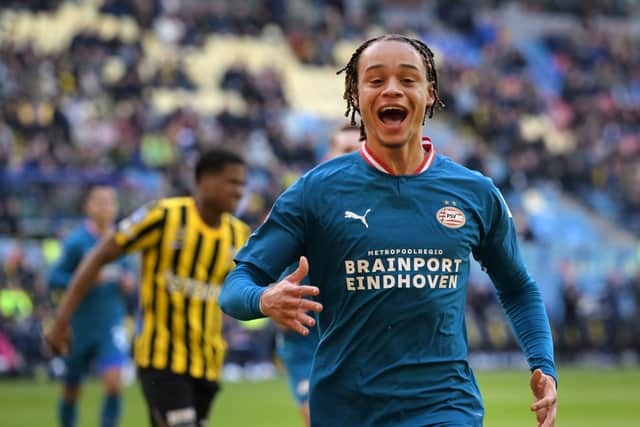 PSV may have limped to a somewhat underwhelming 1-1 draw away to Vitesse Arnhem this weekend, but there was nothing limp about Simons' showing – yet again the young Dutchman was his team's greatest attacking threat, notching up his fourth goal in six games and showing off both his flair as a dribbler and his dangerous passing range. He'll be reporting for Dutch national duty this weekend after making his debut in the World Cup as the Netherlands beat the United States. A player whose stock is rising week by week as he puts in consistently superb performances for his club.
7. Gabriel Martinelli – Arsenal (⬆️ from 9)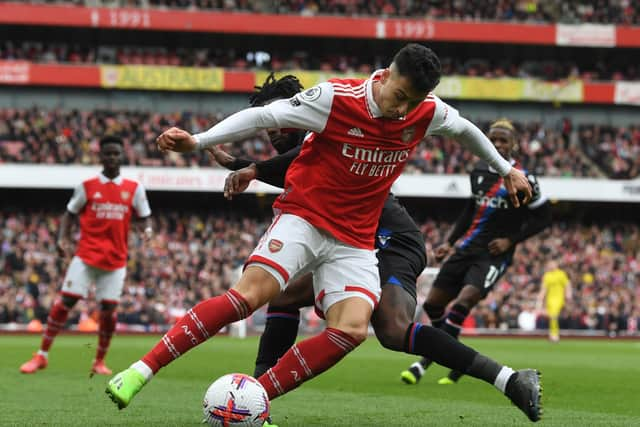 Another game, another goal for the young Brazilian who was so angered by his initial exclusion from the Power Rankings that he simply won't stop scoring. He showed impressive control and composure to take advantage of Saka's snapped-off cross and some slightly sloppy marking to fire home Arsenal's first in the 4-1 clattering of Crystal Palace, and continues to demonstrate that a combination of pace, touch and fine finishing is a pretty good way to convince the curators of top 10 lists that you should certainly be included. He's Fantasy Premier League dynamite and all.
8. Gift Orban – KAA Gent (new entry)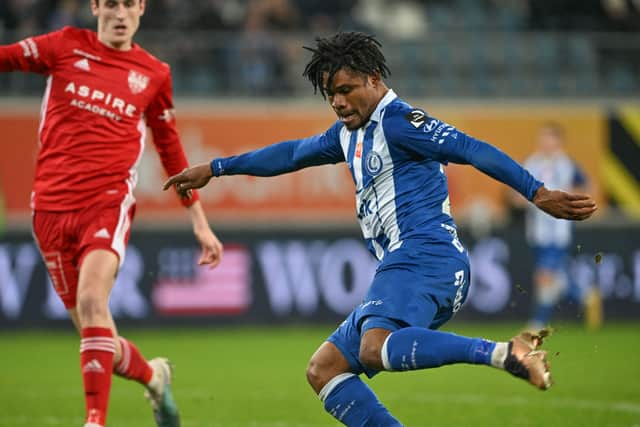 The young Nigerian forward is making a major name for himself in recent weeks – after firing four past Zulte Waregem in the Belgian Pro League last weekend, he added the fastest hat-trick in UEFA club competition history last Wednesday against Istanbul Basaksehir, beating the record of some bloke called Mohamed Salah. Seven goals in five days makes a pretty strong point – and he was on song again against in a 3-0 battering against Eupen on Sunday, teeing up one and forcing an own goal which he was initially credited with. Since his move to Gent on the last day of January he's scored more than a goal a game, and showed serious speed and clinical finishing with both feet. He does have something of a reputation for individualism, but when you're banging them in as quickly as Orban, it's hard to blame him for that. A gifted player indeed.
9. Josko Gvardiol – RB Leipzig (⬇️ from 6)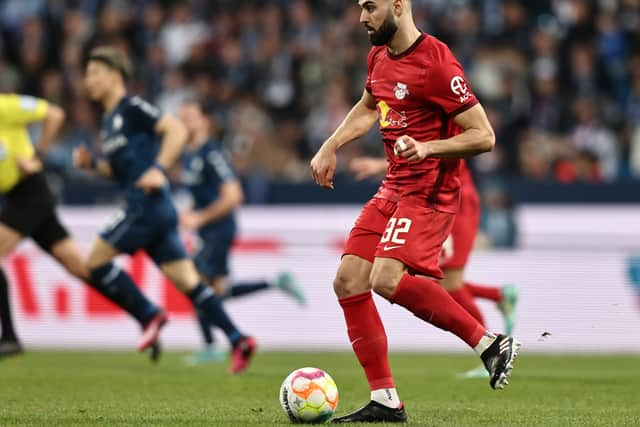 It wasn't really Gvardiol's fault that Leipzig suffered a surprising 1-0 defeat to VfL Bochum this weekend, a loss which leaves their title challenge in pretty poor shape. The Croatian defender has largely maintained his hugely impressive World Cup form and was once again solid at the back, with five total tackles and interceptions, and impressive with his passing, racking up a 95.8% completion rate and offering his side plenty of assistance in the final third – but equally he didn't demonstrate the imperious form that he did the previous weekend against Borussia Moenchengladbach or in the recent 3-0 win over Wolfsburg. Still, we can fairly expect that none of Gvardiol's many suitors will have found too many faults, and I doubt that his big move will be delayed too much.
We want your feedback on 3 Added Minutes - details here
10. Gianluca Prestianni – Velez Sarsfield (new entry)
Let's end this week by taking something of a flyer. Not too much of a flyer, mind you – the 17 year-old Argentine inside forward is currently in the middle of a transfer tug-of-war between Barcelona and Real Madrid, and if their scouts are convinced of Prestianni's quality, it's reasonable for me to be similarly impressed.
Lightning quick, dynamic, creative and technically sublime, the thrilling youngster scored his first senior goal this weekend against Central Cordoba, slotting home in the 93rd minute after the substitute shimmied past the goalkeeper and finished with class and composure. As first senior goals go, it wasn't quite Wayne Rooney lobbing David Seaman from a nautical mile out, but still… take a look: