It's a big week in the world of Fantasy Premier League, and with a Friday deadline this week, us fantasy geeks have precious little time to figure out how to navigate going from a week with plenty of missing fixtures to one with a whole heap of doubles. Get this right, and we'll be firing up the work league ladders. Mess it up, and we'll be somewhere down in the dumpster. So let's dig through the best plans and options for Gameweek 28 and see what we can come up with.
There's one basic question for this week – do you have your wildcard left? If you do, use it now. Not next week, now. Get a solid XI out for 28, and prepare to rack up the big points in 29. If you don't? Well, I assume you've carefully planned ahead by saving your free hit for one of the two weeks, right? Right? I do hope so.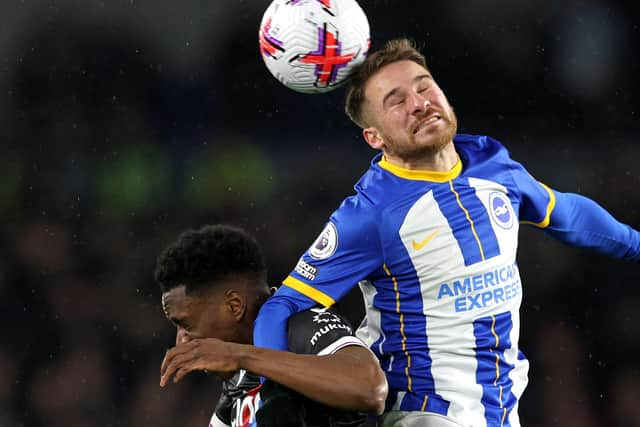 Going wild
Let's start with your options for a wildcard. You'll want to find eleven players who will start this week and play doubles next. If you've got your bench boost left – as I have – you'll almost certainly want to be considering playing that in 29 with all those juicy doubles.
There are eight teams playing this week and twice next – Aston Villa, Brentford, Bournemouth, Chelsea, Leeds United, Leicester City, Newcastle United and Nottingham Forest. Players from these teams need to make up the spine of your wildcard team, which is somewhat disconcerting given how few strong options are available.
Perhaps the most appealing choices can be found up front – Ollie Watkins and Ivan Toney are in fine form, while Kai Havertz is an appealing gamble on current form. Alexander Isak and Willy Gnonto are the potential jokers in the pack, not least because there's a word of warning for Toney – he likes bookings as much as he likes the bookies, and if he picks up a yellow he'll miss two games, which could scupper his double gameweek.
Elsewhere Newcastle defenders seem like solid pick-ups, while Chelsea haven't been conceding as many as you might think, so Ben Chilwell and company give us some defensive plays as well. James Maddison, Miguel Almiron and Phil Billings provide some of the better options in a weak midfield selection.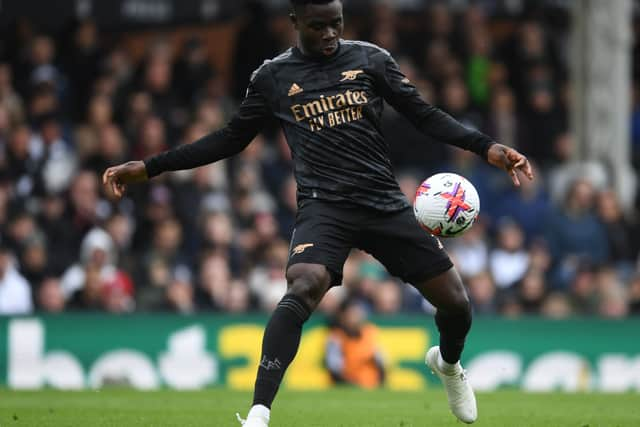 The good news is that with Manchester United and Brighton on doubles in 29, you can pick up to three very good midfielders who'll warm the bench this time out, but can score big very soon. Alexis Mac Allister, Solly March, Karou Mitoma, Marcus Rashford and Bruno Fernandes are all hugely tempting options for this strategy.
Of course, we don't have to have everyone on single into double. If you've blown your bench boost, Arsenal players are easy inclusion across the park, and Harry Kane is likely to register as well. Even with a bench boost, picking up one or two players who won't double in 29 is perfectly reasonable – will, say, a Leeds defender really outscore Gabriel or William Saliba?
With all of this in mind, here's my current draft for Week 28, which I'll be bench boosting in 29. I've accepted two players without double gameweeks, partly because the other respectable defensive options will be playing my own forwards and midfielder in 29 – which would limit how well my week could go. I'm backing Gabriel and Bukayo Saka to outscore lesser players who play three games. I've also got a plan to get myself back into normal shape come Week 30, with enough in the bank to bring Haaland back in while jettisoning Maddison for Gabriel Martinelli. The risk is that, with two Chelsea defenders, I could be stuck for clean sheets if their performances slide back into the mud again. I'll also be switching Benoit Badiashile – selected as a nailed-on starter – for Reece James if the word from Graham Potter's press conference is positive.
Free hit strategies
If you don't have your wildcard, you're going to want to free hit in 29 to maximise those juicy double gameweeks. We'll look into specific players more ahead of those games, as you won't need to worry about it just yet, but you do still need to consider players who will be in action this week but will be valuable assets once normal service is resumed.
Hopefully you've already planned ahead for this eventuality, of course, but it would be pretty disastrous to go into Week 28 with two or three holes in your starting XI. Ideally the free hit brigade shouldn't be waltzing into this weekend with any more than four players, including a goalkeeper, who won't be on the turf in real life. Brighton, Fulham, Liverpool, both Manchester clubs and West Ham are the teams missing out this time around, so you may need to jettison some spare parts from those teams, especially if they have tricky fixtures later in the year.
So I'd look at moving on Liverpool assets for now, as they come back from a blank week right into the teeth of Arsenal. Brighton will immediately play Spurs, Chelsea and Man City in a row, so they too make bad choices for this gameplan. West Ham don't have many tempting players at the moment anyway, the in-form Said Benrahma aside, but they have Arsenal and Liverpool on the horizon in April, so may be worth avoiding.
Teams with better-looking runs post-double gameweek include the Manchester clubs, so perhaps stick by your players there, while teams who do have games this week and relatively gentle fixtures afterwards include Aston Villa, Newcastle, Wolves and Leicester. Crystal Palace too, but unless they move on from Patrick Vieira imminently, I'd caution against any of their players just now. They're struggling down at Selhurst Park.
We want your feedback on 3 Added Minutes - details here
Captaincy condundrums
With fewer games, captaincy choices are rather narrower, meaning you probably won't have too many clear-cut options. Any of the usual Arsenal forwards are clearly good calls, and if you're gambling on Ivan Toney it's hard to argue against him. Ollie Watkins is in such fine fettle that he's a sensible outside shout. Anyone else is probably just too big of a gamble, so don't overthink things too much, eh?
That's it for this week – a tricky one to say the least, and one worth going over your selection for a couple of times to be sure. Don't worry, your boss isn't checking your screen right now. Good luck, and may all of your goalkeepers save a penalty.