It was Oprah Winfrey that said: "Great communication begins with connection". On Monday evening, PGMOL chief Howard Webb proffered forth the olive branch of dialogue with an appearance on Sky Sports in which he presented a number of clips involving contentious VAR decisions, but with the added context of the accompanying real-time conversations between all officials involved. By the end, his illuminating cameo alongside Jamie Carragher and Gary Neville had the vague air of a certain American television icon dishing out brand new cars to her fortunate audience members; you're getting a controversial refereeing call explained to you, and you're getting a controversial refereeing call explained to you!
Let's be blunt here - this was long overdue, and it was quite brilliant. To say VAR has been divisive would be a bit like labelling the War of the Roses a 'kerfuffle over a hat'. At a certain point, understatements march boldly over the threshold into the irrefutably inadequate. And part of the reason that the introduction of video technology into football has been so infuriating to so many is because it has often proven to be an inexact, baffling science. At times, this slow motion saviour of which the prophecies foretold has shown itself to be as fickle and as disputable as the apparent ignorance that preceded its arrival.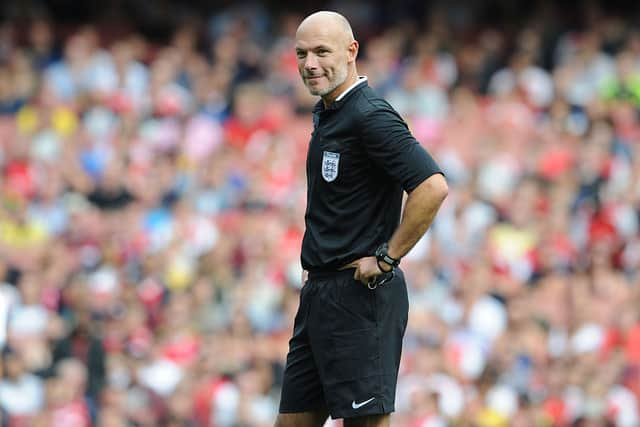 In a way, that was always going to be inevitable. After all, VAR still rests on the perceptions and opinions of those watching and rewatching its screens. But at least on Monday, for the first time, we were granted access to the inner workings of the machine. Errors were confronted and processes were walked through. Mistakes are a lot easier to stomach when the reasons behind them are explained.
Was Webb's sudden candour perfect? Of course not. There was a conspicuous effort made to avoid properly massive misjudgements, and as the former Premier League referee himself explained, there is little hope of us hearing this kind of audio in a live setting until FIFA changes its regulations on such matters.
But still, it was a bold and promising first step. This is the kind of transparency that we need, and that would mutually benefit supporters and officials alike. The more that two parties understand each other, the less likely they are to try and rip one another's throats out.
With luck, this won't just be a novel gimmick, but rather a first step. While Webb and his colleagues may be restricted in what they can show the viewing public during matches, it would appear that they are wholly fine to broadcast stuff in retrospect. And they really should.
Dedicate some time to explaining what is going on, educate us supporters on why certain decisions have been taken, and most importantly - as Webb did on behalf of his peers on this occasion - take ownership of your blunders and committ to learning from them. VAR is never, ever going to be entirely airtight or foolproof, but at the very least, this would be a good way to start moving it in a more positive direction.