In this spiteful, inconsiderate world, a dose of pure joy can often feel like one of the most precious commodities of all. Cynicism and grumpiness have become the moods du jour, brought to the surface as the coarse sandpaper of modern life scratches and abrades at the lacquer of contentment. Everything is either numb or terrifying, and the moments of respite are always too fleeting, like the soft, sodium glow of a passing streetlamp in the unending gloom of a remote country road on a wintry night. But some things make the lashings of soul-crushing nonsense worthwhile.
On Tuesday evening, I sat down in front of the television, and I squealed. It was a bizarre noise, an involuntary expression of unexpected delight that woke the dog and made me do a slightly embarrassed double-take. Newcastle United were preparing to host Southampton in the Carabao Cup, with a place at Wembley at stake. The Magpies haven't been to a final since 1999, and haven't won a domestic trophy since 1955. In late February, they will get their chance to make amends for that incomprehensible drought, thanks in large part to a fairytale brace against the Saints from local lad Sean Longstaff. But truthfully, I didn't really care so much about any of that.
Instead, it was three simple words that provoked from me that sound like a scalded lemur, uttered by Mark Chapman as he smoothly handed over to the gantry. Those three words were: '... and Ally McCoist'. Now, I've never done heroin, nor do I ever plan to, but I imagine the initial rush, followed by a feeling of enveloping warmth and absolute bliss, often described by those who have cannot be too far away from the sensation of flicking on a match that you only have a casual interest in and hearing the affable Scot's dulcet tones. Perhaps they should start prescribing courses of McCoist in rehab.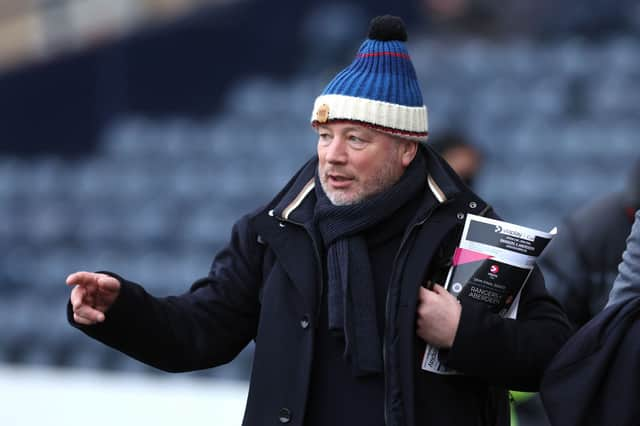 We want your feedback on 3 Added Minutes - details here.
Within moments - and I mean literal moments - he was up to his usual tricks, enthusiastically hailing the pre-match DJ for his pitchside set, and openly wondering as to whether or not he is available to hire for birthday parties and other private functions. Delivered by anybody else, that kind of musing might feel cheap or gimmicky, just another corny nothingness played for an easy chuckle in the name of rote banter. But what sets Ally apart is his sincerity. When he praises somebody, he is entirely earnest; when he erupts into a bout of his trademark giggles, it is because he simply cannot suppress his glee any longer; when he reels off some niche stat or obscure factoid about whichever newfangled city he finds himself in, it is not because he feels the need to fill dead air, but rather because he understands the majesty of fascination.
McCoist is like your favourite uncle, the one who always slips you an errant fiver when nobody is looking, and who is regularly escorted out of family gatherings by your disapproving aunt after having one too many wee drams and dancing his heart out to Firestarter by The Prodigy with a tie fastened round his forehead. He is the best taxi driver you ever have in your life, engrossing and inquisitive in equal measure, full of recommendations that only a local would know, and more than happy to whack Absolute 90s on the radio. He is, and I don't say this lightly, approaching Bob Mortimer levels of esteem in my affections.
The Scot is always a selfless presence behind the mic. Whether consciously or otherwise, he seems to understand that the storyteller is never as important as the story itself. His tales of disastrous trips to the barbershop and of waking in the middle of the night to find Paul Gascoigne making a sandwich in his kitchen are so sublimely told because he never feels the need to implant himself as the centre of attention. McCoist, like the rest of us, is just a bemused bystander, a self-deprecating sitcom regular who observes helplessly as the farce unfolds around him. The very first rule of comedy is that you should never try to be the funniest person in the room, and Ally never does.
Instead, he laughs when he finds something amusing, doles out glowing compliments when something impresses him. For a good while last year, he treated his Instagram followers to a series of posts chronicling his sightings of a deer that frequented his back garden. The awed wonder in his whispered commentary, almost humble in its reverence, told you all you need to know about the character of the man.
McCoist loves life, from the skin-prickling spectacle of the roaring terraces, to the hushed beauty of a wandering doe. And in these trying times, when everything feels so heavy, and the good, simple things are easily-forgotten, not only should we be thankful for his joyous contributions, but we would do well to learn the odd lesson from his contagious positivity too. Ally McCoist is a football pundit, and what a football pundit he is, by the way.