Panic on the streets of Tyneside as the Geordie nation gather around their blaring wirelesses and clutch scraps of grubby newspaper to their bare chests. "Zemura?!?", they proclaim in treacle thick disdain, "We divvn't want Zemura! Why would we need a 42-year-old retired striker when we've got Callum Wilson and big Alexander Isak, the certified rebirth of Zlatan Ibrahimovic, leading the line. Sorry, Bobby, great name and all, marra, but we just divvn't have room for ya - not in Eddie Howe's black and white revolution!"
But fear not, Magpies, for the Zemura in question is not Brighton and Hove Albion legend Robert Lester Zamora, but rather AFC Bournemouth full-back Jordan Zemura. Although, to be fair, maybe they don't want him either. Regardless, the 23-year-old is out of contract on the south coast this summer, and is understood to be garnering attention from a number of Premier League clubs. Newcastle United are among them, but so are West Ham, Leeds United, and Aston Villa. Let the squabbling commence!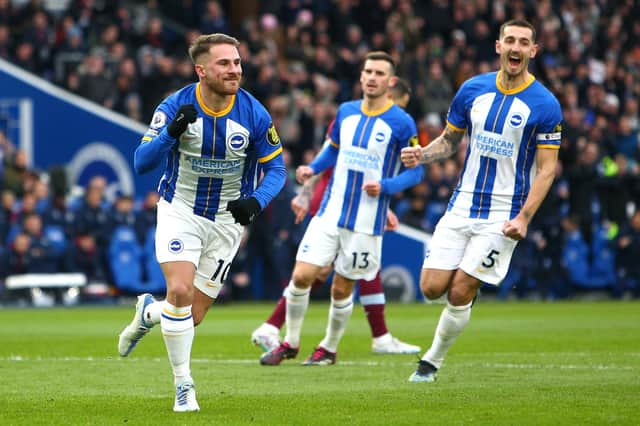 Another player the Toon are said to be looking at is Brighton's Alexis Mac Allister, unfortunate runner-up in yesterday's Most Scottish-Sounding Person Who Isn't Remotely Scottish award. Then again, half of the Premier League are looking at him. In fact, you get the feeling that the only way more people could be looking at him is if he hired out a billboard with his face plastered twenty feet high above a major stretch of inner-city ring road, like a big time real estate agent, or a totalitarian dictator.
You would imagine that history would be a much kinder spectacle had several examples of the latter had pursued careers as the former - especially when their names are so inexorably ripe for sloganeering. (Quit Stalin, hire the best! Less commission for me, Mao money for you! Etc, etc.)
And finally, Newcastle are seemingly interested in signing Chelsea's darling contract rebel Mason Mount. Once upon a time - and by once upon a time we, of course, are referring to 18 months ago - any potential deal would have been met with snorts of derision and suggestions that the midfielder's career was circling the plug hole of elite relevancy.
Now, however, you can't help feeling that an agreement would be greeted by a shrug of the shoulders and a silly little dance in a cringewothy TikTok announcement video. The times they are a-changin'.