The gameweeks come thick and fast this time of year – and no sooner is Newcastle's extraordinary thrashing of Spurs in the books than we're staring down the barrel of another deadline. You'll need to have your decisions for gameweek 33 made by 6.00pm BST on Tuesday, and that means very little time to make the big calls – so let's give you some hints and tips ahead of another big set of matches in the Fantasy Premier League, including West Ham's eye-catching clash against Liverpool.
The good news is that there are no more blank gameweeks expected for any sides for the rest of the season. On the other hand, the final handful of doubles have been announced as the remaining gaps in the fixture list are plugged by the FA – and figuring out how to slide seamlessly from the doubles in 34 to the fresh ones in weeks 36 and 37 will be vital to your chances.
Double trouble
Here's the lowdown – Newcastle will play twice, against Leeds and Brighton, in gameweek 36. Chelsea and the two Manchester clubs will also double up in week 37. Brighton themselves will play four fixtures across those two weeks, so their assets could become hugely valuable going forward, provided that they aren't too exhausted and that the psychological blow of losing that penalty shootout yesterday isn't too severe.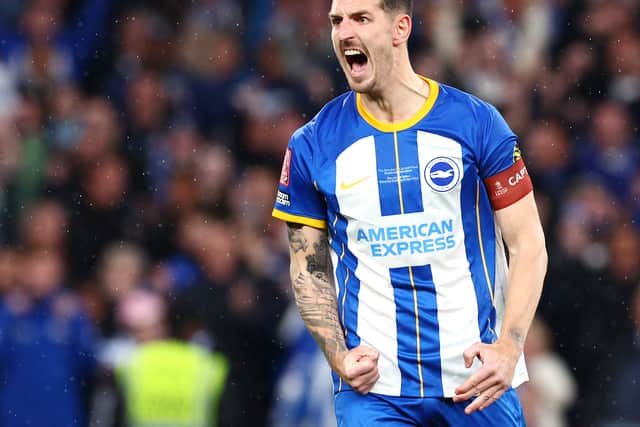 The games they'll play in those doubles are tough – Arsenal and Newcastle away, followed by Southampton and Manchester City at home. Brighton are playing twice next week as well however, so loading up on their best players is still a pretty safe bet, but be aware that their returns may be limited by the standard of the opposition.
The two Manchester clubs are probably the best sides to find assets from as you figure out your transfers – they each have two double weeks remaining. If you haven't brought Erling Haaland in yet, be aware that his price has already risen to 12.2m as people buy in on the Norwegian answer to Roy Batty. Phil Foden is also back, while the usual suspects at Manchester United remain strong options.
It's harder to make a case for Chelsea players right now, and their double gameweek involves matches against both of the Manchester sides. They could pick up some steam before then with matches against Bournemouth and Nottingham Forest in weeks 35 and 36, but realistically you'll still want to steer clear of any players who frequent Stamford Bridge.
We discussed the clubs' run-ins and what they might mean for their assets last week, but if in doubt – go for anyone who does their shopping at the Trafford Centre.
Captaincy calls and price falls
Let's take a quick look at players who are on the rise – or fall – in the FPL transfer market. Haaland, as already mentioned, has now gone up, as have Trent Alexander-Arnold and Alexander Isak. Harry Kane and Brennan Johnson have already lost 0.1m off their tags, which may cause some headaches for players trying to move the Spurs striker on, but the most transferred-out player in the game isn't likely to drop any further before Tuesday.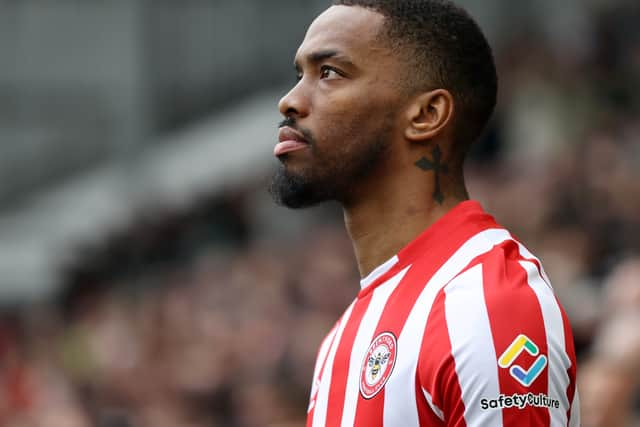 The list of players who may very well fall overnight is extensive – James Maddison, Ivan Toney, Nathan Aké, Ben Chilwell, Evan Ferguson and Oleksandr Zinchenko are the headline names. If you need to carefully balance the books for the rest of the season, shift them at the earliest opportunity. Six players will likely see their price pick up over the next couple of days – Pervis Estupiñán, Mohamed Salah, Lewis Dunk, Daniel Iversen, Sven Botman and Andy Robertson. If any are on your shopping list – and Liverpool have home fixtures against Spurs and Fulham next week – get them in now.
In terms of injuries, there are several fresh doubts for the midweek matches – the aforementioned Aké is fifty-fifty at best after a hamstring injury, while Emiliano Martínez, James Maddison, Fabian Schär, Jamie Vardy and Hugo Lloris are all slight concerns with a variety of knocks and apparent illnesses. Most will feature to some degree, but if there were any doubts about keeping or selling any of those players, that might make your mind up for you.
We want your feedback on 3 Added Minutes - details here
Finally, your choice for the captaincy is trickier than usual this week – none of the big clubs have obviously easy fixtures. Manchester United face a humbled Spurs side, so you could back Marcus Rashford to pile the misery on, you could easily decide that Manchester City will repeat their 3-1 win over Arsenal in February and put your money on Haaland to score again. My choice though, if you have such players, would be between Aston Villa's Ollie Watkins – who is on tremendous form and has a home game against Fulham to look forward to – and Salah, who looks back to something approaching his best and has an away game against West Ham. It's impossible to make a case for captaining any defenders this time around, and clean sheets may be at a premium given the fixture list.
Best of luck to everyone, and may all of your work league rivals miss the deadline.