Ben Foster's shock move to Wrexham could be a great deal for all concerned
Ben Foster has agreed to join National League side Wrexham AFC until the end of the season.
Watch more of our videos on Shots! 
and live on Freeview channel 276
Visit Shots! now
It feels fitting that Ben Foster has agreed to come out of retirement to join a club sponsored by TikTok. The veteran goalkeeper, 40 next week, has been more content creator than shotstopper in recent years, and his exploits behind a podcast mic have elevated him to a bizarre status of internet celebrity - part meme, part informant - in which his chipper, chirpy brand of pillow-fisted banter is never too many doom scrolls away from your helpless eyeballs.
What started out as a footballer filming himself while he messed about on a bicycle for his YouTube vlog has rapidly morphed into a kind of ubiquitous online presence - an audiovisual juggernaut for those supporters who like their content with all of the sharp corners swathed in bubblewrap. Across his Instagram accounts alone, Foster boasts just shy of one million followers. He is a very popular man.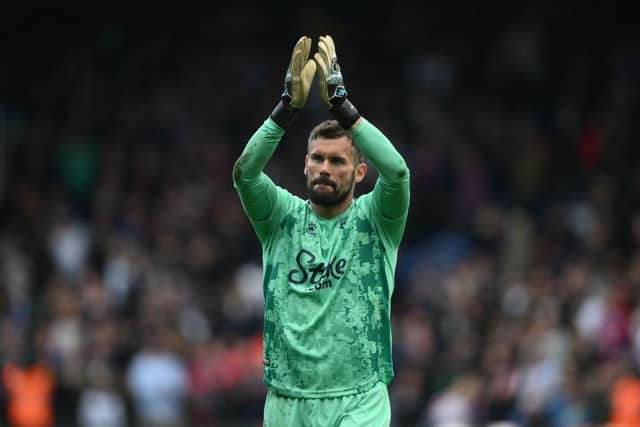 And for the sake of clarity, suggesting that the former England international represents an uber-palatable option is no personal slight against him. People like vanilla ice cream, after all. Foster seems like a thoroughly decent bloke, and there is ample room in a crowded marketplace for a podcast that falls somewhere between the usual debaucherous tales of drunken dressing room rumbles, and whatever the hell it is that Jake Humphrey is offering up these days. He's not for everyone, but evidently, he is for somebody - including Ryan Reynolds and Rob McElhenney.
On Thursday morning, in a move straight from the 'Let's stalk the free agent market on FIFA Career Mode for an ageing big name' playbook, Wrexham announced that Foster had signed with them until the end of the season. On a sentimental level, it makes for a good story. Some 18 years ago, the goalkeeper spent a brief loan stint with the Robins, and did enough during his time in North Wales to catch the eye of Manchester United manager Sir Alex Ferguson. Shortly after, he found himself on the books at Old Trafford, and the rest, as they say, is history. Indeed, without the Robins, who knows how Foster's career might have unfurled itself.
But for all of the schmalz and nostalgia, it's hard not to see his arrival as a bit... odd. Here we have a player who not only was deemed Premier League calibre up until very recently but who has also carved out a perfect post-retirement venture for himself now voluntarily parachuting into a league where 'GoPro' is something you traditonally aspire to do, not a camera you stick in the back of your net for the sake of a few shots in a retrospective video and a decent thumbnail image.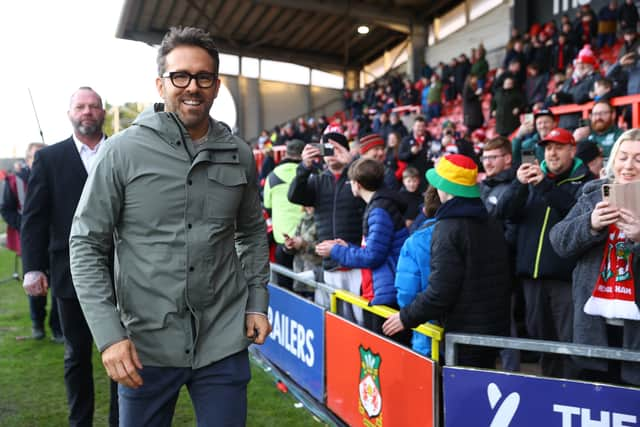 From Wrexham's perspective, it makes a lot more sense. For one thing, it certainly speaks to their newfound desirability and allure as a club; their association with Reynolds and McElhenney, as well as the attention courted from last year's stellar FX documentary series, has ensured that they now have more global admirers than at any other point in their past. Even The Athletic, with its roots firmly in the world of American sports and its target demographics, have decided that they are worthy of their own dedicated coverage.
A few weeks ago, you might have asked yourself whether Foster's arrival was really necessary. If he does indeed only stay until the end of the season, we're talking about a period of a few weeks. Wrexham currently have just eight games left in their regular campaign, assuming they don't fumble automatic promotion on the line. The Robins are hardly leaking goals either; only Boreham Wood have conceded fewer in the National League than Phil Parkinson's side this term. But a recent knee ligament injury to first choice goalkeeper Rob Lainton has left Wrexham understaffed in a key position at a crucial juncture in their promotion bid, and at the end of the day, if you can go out and get the very best, why wouldn't you?
If all parties are as happy as they purport to be, and if Wrexham aren't contravening any kind of financial regulations, then best of the luck to them. There will, of course, be those who argue that Foster's unexpected entrance feels like a mild case of spectacle over substance - and certainly that is something the Robins and their Hollywood owners, with all of their blockbuster instincts, might have to be wary of as they inevitably climb the footballing pyramid.
But right now, with promotion in their sights and big things waiting over the horizon, this a positive, if intriguing, agreement. And hey, think of the content.