The top 10 tallest players in football history - including Man City, Sunderland, and EFL stars
Watch more of our videos on Shots!
and live on Freeview channel 276
Visit Shots! now
Give it up for the beanpoles - the big boys and the lanky lads. We as humans are innately impressed by verticality. It's why people flock to see the Eiffel Tower, and why Andre the Giant used to draw capacity crowds all across America.
We harbour an endless, primal fascination with anything that dwarfs us, and with the exception of those unfortunate instances when you end up stood behind the reincarnated Colossus of Rhodes at a gig or something, everybody gets a kick out of the unusually tall.
With that in mind, and because we did the same thing with 10 of the shortest footballers of all time last week, let us crane our necks skyward and take a wander, like ewoks in a forest of redwoods, through a list of some of the loftiest figures in the professional game...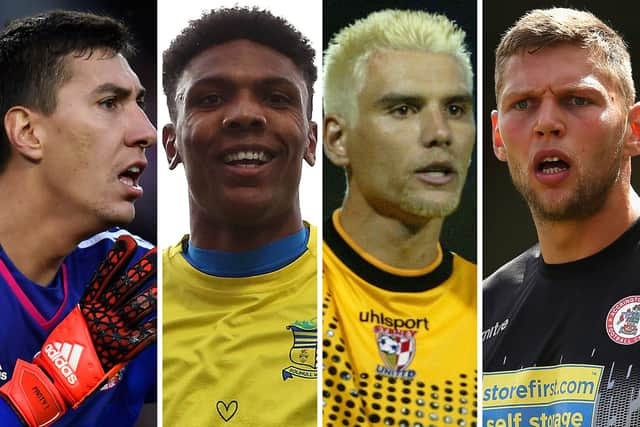 Costel Pantilimon
I'm going to hit you with an absolute doozy of a factoid to start us off; Costel Pantilimon is the hearing child of two genetically deaf parents. You'd be surprised how often you can whip out that piece of trivia in your daily life. He also stands at 6'8" tall, making him the joint tallest player in Premier League history. The former Manchester City and Sunderland goalkeeper is currently on the books at Romanian side Politehnica Timisoara.
Tor Hagne Aaroy
Retired Norwegian forward Tor Hagne Aaroy had an interesting playing career. Sandwiched in amongst spells with Rosenborg and Aalesunds FK in his home country, the striker spent a two-year stint with JEF United Chiba in Japan, where he presumably emerged from the sea like Godzilla. He was 6'8", and probably still is.
Jason Mooney
At a little over 6'8", Mooney was an omni-present big man on the benches of various clubs in the lower echelons of the EFL for quite a while in the early 2010s. Spells with the likes of Tranmere Rovers and York City never really took off for the Northern Irish goalkeeper, and he headed back to the NIFL Premiership with Cliftonville in 2016. He now appears to be retired, and his middle name is Bryan.
Yang Changpeng
Coming in at just under 6'9", Yang Changpeng is almost certainly the tallest Chinese player in footballing history. He still has some way to go before he catches up with 7'6" NBA-conquering compatriot Yao Ming, though. The chances of that ever happening seem slim, mind you. He's 34, and has very probably run out of growth spurts.
Vanja Ivesa
At 6'9", former Croatian goalkeeper Ivesa is the same height as Tyson Fury, Magic Johnson, Ted Cassidy (the original Cousin Lurch), The Mountain from Game of Thrones, and Michael Crichton - the fella who wrote Jurassic Park. You would assume that he is better in net than all of those people.
Tomas Holy
Holy by name, unholy by stature. The Czech stopper is currently on the books at Carlisle United, and stands at roughly 6'9" tall. Not much else to say really, he's just properly, properly massive.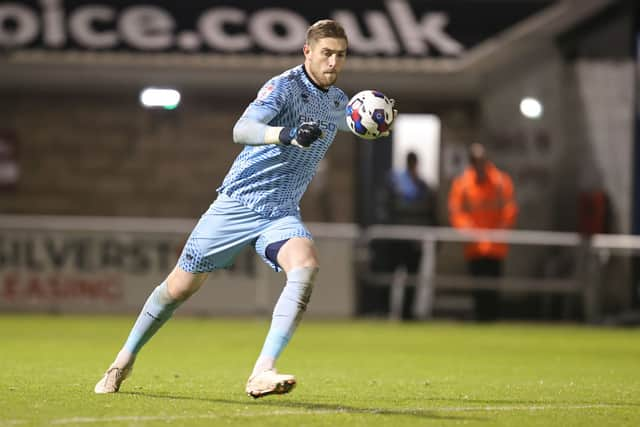 Kyle Hudlin
At around 6'9", Hudlin is currently the United Kingdom's tallest professional outfield footballer. (You'll never sing that, you'll never sing that, etc.) The striker gained notoriety in the lower leagues with Solihull Moors before moving to Huddersfield Town's B team last summer. Less of a Terrier, more of a Rhodesian Ridgeback, in truth.
Kristof Van Hout
Standing at a smidge over 6'9", Big Kris is still chucking his ample frame around the goalmouth for Belgian club Lommel SK at the ripe old age of 36. Presumably, when he is done with his playing career, he will just rip out a set of goalposts, Paul Bunyan style, and use them as a zimmer frame.
Paul Millar
The 6'10" Scot is best remembered for a wildly prolific spell with Elgin City at the beginning of the last decade. He was discovered by the Moray outfit after impressing during a Royal Air Force fixture held at the club's stadium. Word on the street is that his role in the RAF amounted to 'human air traffic control tower'.
Simon Bloch Jorgensen
In another life, SBJ was probably a viking beserker or something, a kind of battlefield super-sub who got thrown into the fray late on to scare the living daylights out of any tenaciously spirited enemies with his superhuman stature and imposing presence. In this one, he played in net for Dulwich Hamlet and Waltham Abbey. At a touch over 6'10", you will struggle to find a bigger player anywhere in football, although it appears that the German-born Dane has hung up his massive gloves at the time of writing.