Real Madrid strain their creative juices as Chelsea keep transfer traditions alive
All the latest Premier League transfer news, featuring Chelsea, Newcastle United and Real Madrid's pursuit of Erling Haaland.
Watch more of our videos on Shots! 
and live on Freeview channel 276
Visit Shots! now
Welcome one and all to Friday's digest of all the latest Premier League transfer news, and I'll start today by opening up the enormous 3 Added Minutes reader feedback mailbag and pulling out the letter within.
It reads, "Dear 3AM – please can you explain why the daily transfer rumour articles, like yesterday's, aren't titled something straightforward like Today's Transfer News? As a person lacking in basic intelligence, wit or imagination, the allusive titles you currently use greatly confuse me as to the contents."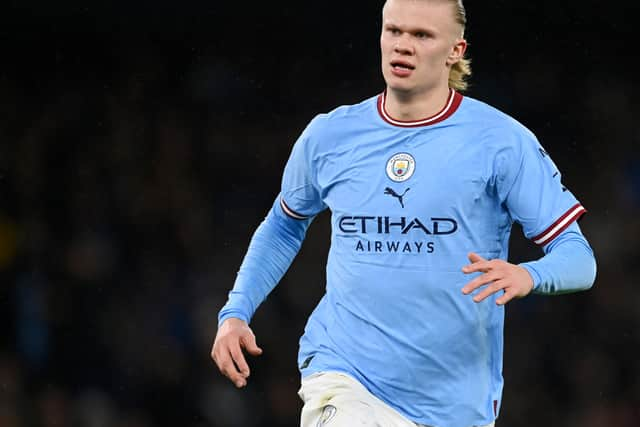 Well, dear reader, today's first transfer rumour is for you, because Real Madrid are stepping up their pursuit of Erling Haaland and have decided to give their mission a title: 'Operation Haaland'. God knows how they came up with that, eh? Bet they spent ages in Zoom meetings with the marketing team, stretching their creative juices to the very limit trying to figure out how best to refer to their desire to buy a player. Authors and screenwriters the world over would be desperate for just a drop of the ingenuity that went into this tour of imaginative force.
The other ridiculous thing about Operation Haaland is that, according to AS, it doesn't even require any special strategic thought. They're just going to pay his €240m release clause in 2024. That isn't an 'operation'. It's the football equivalent of going up to the till at the supermarket and paying the price on the label. Honestly…
Elsewhere, Chelsea's new owners are making plans to revive one of the great traditions of the Roman Abramovich era, namely buying players they themselves developed for more money than they sold them for. Samuel Iling-Junior came through the Blues' youth academy, was farmed out to Juventus, turned out to be quite good, and now they want to buy him back for many millions more than they got for him in the first place. 90min do reckon that Newcastle United and Manchester City are also in the marketing for the 19 year-old winger, however.
We want your feedback on 3 Added Minutes - details here
And Newcastle's search for the hot young talent of tomorrow isn't stopping in Turin, either. They're considering forking out for a couple of other 19 year-olds as well, with a €40m bid being readied for Atalanta's Danish starlet Rasmus Hojlund – according to local newsmerchants Tutto Atalanta – while it would take something more like €15m for Palmeiras forward Giovani to consider swapping Sao Paolo for Tyneside, a move which would presumably necessitate him borrowing Tino Asprilla's famous fur coat. ESPN Brasil had the scoop on that one.
Enjoy your weekends, everyone, and I hope you all have some exciting plans. Personally, I've set Operation Go To The Pub At About 7pm in motion already.