With the international break in full swing it's time for teams across Europe to take stock, take a breather, and pause to reflect ahead of the run-in as campaigns come to a close. It's a time for quiet contemplation and thoughtful analysis. Or, if you're in Rome, a time to get into a fight fully naked in your fiercest rival's stadium.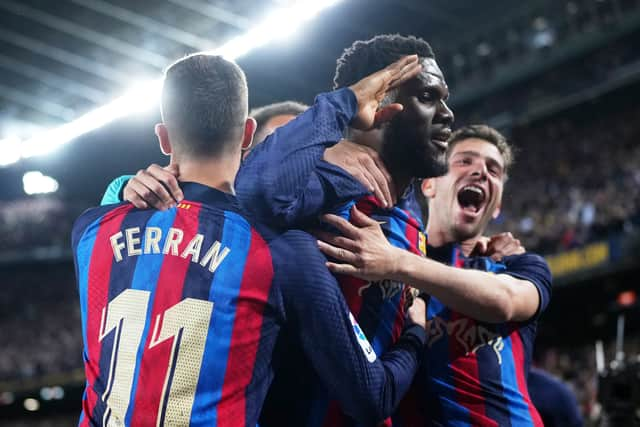 More on which later, but let's start in La Liga, where the title race is now all but dead, killed off by a last-minute Franck Kessie winner which gave Barcelona victory in a typically fiery-tempered Clasico and a 12-point lead over their great rivals. Even with a dozen games left to play, it seems the final nail has been firmly lodged in Real Madrid's coffin.
A few more nails have been tapped into the woodwork down on the south coast of Spain as well, where Sevilla lost 2-0 to Getafe, ending head coach Jorge Sampaoli's second stint in charge at the Ramon Sanchez-Pizjuan. Fellow falling giants Valencia also extended their stay in the relegation zone thanks to a 3-0 thumping at the hands of Atletico Madrid. There had been murmurings that Diego Simeone's long run as manager of Los Colchoneros may be coming to an end after a slow start to the season, but they've now gone 12 unbeaten and are firmly embedded in the top four – a run which happened to start as soon as Joao Felix moved to Chelsea. Coincidence? Probably not.
There were also some big results along the Mediterranean coast in Italy, where Juventus shook up the European race with a win over Inter Milan thanks to Filip Kostic's fine finish and Roma dropped out of the top four after defeat in the Eternal Derby. In a nod to Italian football heritage, both games finished 1-0 and ended up in a minor brawl, with two players sent off after the final whistle in Milan and three red cards shown in Rome, where Jose Mourinho got involved in a dressing room spat with Lazio president Claudio Lotito after a Roma player allegedly wandered around the corridors naked, looking for a scrap. All perfectly normal stuff in the land of the passionate hand gesture - although unfortunately the identity of the balls-out brawler was not identified by Lotito when he discussed the affair after the game.
Elsewhere, in Turin, Napoli continued their triumphal march through Serie A with a 4-0 win over Torino, capped by this rather lovely team goal finished, unsurprisingly, by Victor Osimhen:
Over in France, meanwhile, there are some faint suggestions that a title race may just happen after all as Paris Saint Germain lost 2-0 at home to Rennes, narrowing their lead at the top of Ligue 1 to seven points after second-placed Marseille finally put an end to Will Still's extraordinary unbeaten run with Reims, courtesy of a double strike from Alexis Sanchez. The incredible 19-game streak may have come to an end, but there is some good news for the former Football Manager fanatic, as his Pro License course has finally begun, meaning that his club don't have to pay a £22k fine every single time he takes charge.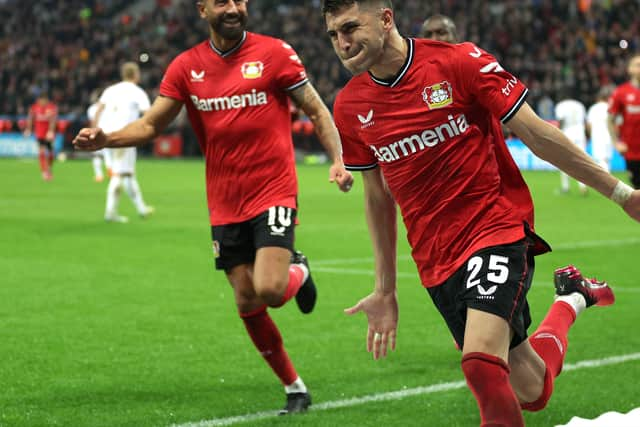 Ending our whistle-stop tour of the big European leagues, let's check in briefly on the Bundesliga, where my assertion that Bayern Munich were starting to look pretty good for yet another title took a big hit after the semi-permanent champions of Germany went down 2-1 to Bayer Leverkusen. That allowed Borussia Dortmund to take full advantage with a 6-1 marmalisation of 1.FC Koln, and it's die Schwarzgelben that now have the league lead, albeit by a single, solitary point. Union Berlin also closed the gap with a first win in five, but it wasn't all good news for the chasing pack after RB Leipzig suffered a shock defeat away to VfL Bochum.
Snapshots
The Argentine league season is well underway and that always throws up some seriously deranged derbies for the rest of the world to enjoy. This week it was the turn of the big boys in La Plata, Estudiantes and Gimnasia, to go at it, and they didn't let us down.
Things got off to a suitably interesting start after the Gimnasia dugout was found strewn with salt, apparently related to some form of 'witchcraft' intended to bring the visitors bad luck. Despite now having some seasoned veterans on the bench, Gimnasia were too superstitious to kick-off without a full clean-up, so the game was delayed. The salt didn't work in any case as Gimnasia won 2-1, but only after their manager was sent off for fouling an opposing winger:
Rather than allow himself to be sent to the stands, head coach 'Chirola' Romero opted to stand in a camera pit near one of the goals, from which he seemingly inspired his side's comeback victory.
We want your feedback on 3 Added Minutes - details here
We also brought you news last week that Lukas Podolski was still 'at it' in Poland, and we're delighted to say that nothing has changed seven days later. This thunderbolt free-kick earned Gornik Zabrze a much-needed 3-2 win over Wisla Plock and lifted Podolski's side out of the relegation zone – for now at least.