Their eyes meet from across the flowerbed, Miracle Gro compost dripping down their respective chins. Stunned and ever so slightly bashful, Jordan Pickford swallows his mouthful of worms before uttering in a syrupy Mackem drawl: "But gaffer, I thought I was only the certified daft lad at Finch Farm crazy enough to enjoy a nutritional daily breakfast of garden variety invertebrates straight from the source!"
Sean Dyche scoops up a clump of dirt, sifts it through his fingers with the dexterity of a gold rush prospector, and wolfs down the wriggling nectar within. "Not anymore you're not, son", he rasps in response, the sounds clattering up his throat like wingnuts in a tumble dryer.
A slow grin spreads across Pickford's muddy face. "And gaffer," he continues, "do you like making indoor forts out of discarded Spam tins and barking at the moon as it peers through the clouds on overcast nights too?" Dyche wipes his grubby palms on his Lonsdale cargo shorts and takes a new, long-term contract and a blue biro from one of his many side-pockets, handing both to his goalkeeper. "Jordan, my boy," he grates "we have much to discuss".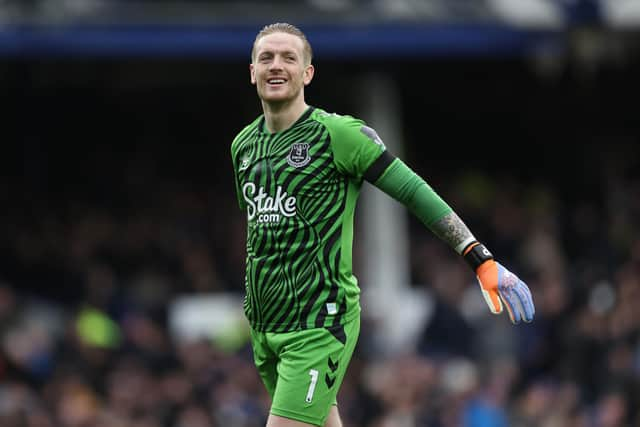 Elsewhere, Eddie Howe is making his final checks to Newcastle United's team coach ahead of their long journey down to Wembley for the Carabao Cup final this weekend. He paces the aisle, mentally ticking off his list of necessities as he goes. Walkman and copy of John Purkiss' 'The Power of Letting Go: How to Drop Everything That's Holding You Back' on cassette for Loris Karius to listen to on the drive south? Check. Mini-fridge full of Dairylea Lunchables for Sean Longstaff? Check. Secret hidden compartment just behind the driver's seat that he can bundle Fulham's Antonee Robinson into before he leaves the capital? Oh yes, check and mate.
And finally, one month after completing his loan move to Manchester United from Bayern Munich, Marcel Sabitzer has, at long last, finished building the IKEA wardrobe he bought on his second day in England. Broken, dishevelled, and mildly traumatised, he rings his agent. "I am never moving again!", he proclaims, "And even if I wanted to, I don't think this thing would disassemble - especially when you take into consideration the tacks I've had to hammer into the panelling on the back side. Tell them I want a permanent transfer." As you wish, Marcel...