It seems fitting that the most successful spell of Gareth Bale's career came with the same club Brazilian superstar Ronaldo once called home.
The legendary striker had already forged a fearsome reputation with the likes of Cruziero, PSV Eindhoven, Barcelona and Inter Milan before he enjoyed a goal-laden five-year stint at the Santiago Bernabeu between 2002 and 2007.
His nickname of O Fenomeno (The Phenomenon) was a suitable moniker for a player that had power, pace and prolific finishing in abundance. His departure for AC Milan came six years before Bale became a Galactico - and the Welsh star could have certainly laid claim to the same phenomenal status at some spells within his career.
Yet, sadly, both men may well go down as under appreciated in the grand pantheon of footballing greats. Had it not been for a number of horrific injuries, the original Ronaldo would surely be considered alongside the likes of Lionel Messi, Diego Maradona and Pele as the greatest player to have showcased his talents in the history of the game. Some will argue his case despite those injuries, including this writer.
Bale, now newly-retired after taking his place as the most successful British import into the European game, would have good right to feel under-appreciated by those outside of Wales. From reportedly going from almost being flogged by Tottenham Hotspur in a cut-price deal to Nottingham Forest to a five-time Champions League winner and three time La Liga champion within a decade is a remarkable tale.
For a period of time during the latter days of his time with Spurs, Bale was a phenomenon as he plundered goal of the season contenders on a weekly basis. And who can forget the destruction of Brazilian wing-back Maicon as he his a stunning hat-trick as his side fell to a 4-3 defeat against Inter Milan?
After an initial settling-in period following a world record move to La Liga, Bale wrote his name into Real Madrid folklore with some truly remarkable moments including an outstanding solo goal in a Copa del Rey Final win against Barcelona and an overhead kick that defied physics in a Champions League Final victory over Liverpool, four years after netting a header in the final of the same competition against cross-city rivals Atletico Madrid.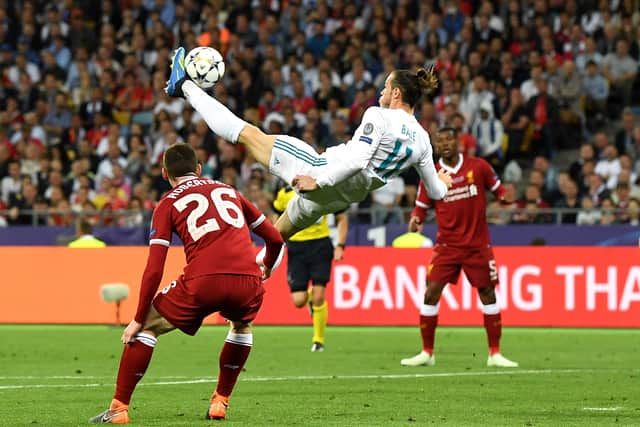 Yet the latter years of Bale's time in the Spanish capital and his eventual departure from the Bernabeu were far from harmonious. Accusations of being more interested in Wales and golf (in that order) were aired and much was made of Bale's reluctance to speak Spanish in interviews with local press. He was even accused of being 'a parasite' by Spanish news outlet Marca after he missed an El Clasico clash against Barcelona just days before appearing for Wales.
Perhaps to find true appreciation and unrequited love of Bale, you have to view his career through the eyes of a Wales fan. The boy who recoiled at suggestions of representing England, and wore the Dragon on his chest for the first time at 16, would go on to become a true great in the famous red of the nation he was so proud to wear.
A first venture to the semi-final of a major tournament came in no small part of Bale's inspirational performances during the European Championships in 2016 as he found the net against Slovakia, England and Russia before a 2-0 defeat against Portugal ended thoughts of a maiden final appearance.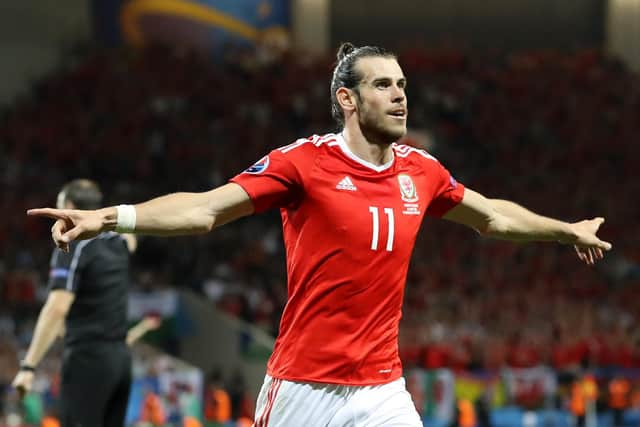 Another major tournament appearance brought progress as a group containing Italy, Switzerland and Turkey was safely navigated at Euro 2020 before a 4-0 defeat against Denmark saw Wales and Bale fall at the round-of-16. It seems fitting Bale's final appearances in a Wales shirt came in their first World Cup Finals appearance since 1958 and perhaps even more fitting that he was the man to end his country's long wait for a finals goal in their 1-1 draw with the United States.
The achievements of his career at domestic and international level may go unappreciated by many - but for supporters of Wales, Gareth Bale will always be a phenomenon.