The top 10 best players to be relegated from the Premier League - including Man Utd, Leeds and Liverpool icons
Ranking and rating the ten best players ever to have suffered relegation from the English top flight - including former West Ham and Middlesbrough stars.
Watch more of our videos on Shots! 
and live on Freeview channel 276
Visit Shots! now
James Ward-Prowse is already down, and fellow England internationals like Jordan Pickford, Dominic Calvert-Lewin and James Maddison may well join him soon – there will be some seriously gifted players in the bottom three of the Premier League this season.
But we'd be hard pressed to include any of them in our list of the ten best players ever to endure the drop from England's top tier. The list of players who didn't make the final cut is quite something – David Batty, Les Ferdinand, Mark Viduka, Paul Robinson, Georginio Wijnaldum… all first-rate players who endured relegation at one point or another in their career.
The final cut, therefore, is a veritable who's who of the Premier League, including no fewer than five players who would go on to win the Premier League later in life, alongside some of the greatest cult heroes the league has enjoyed the pleasure of watching – all of whom know the sinking feeling that some very good players will have to get used to in a couple of weeks' time.
10. David James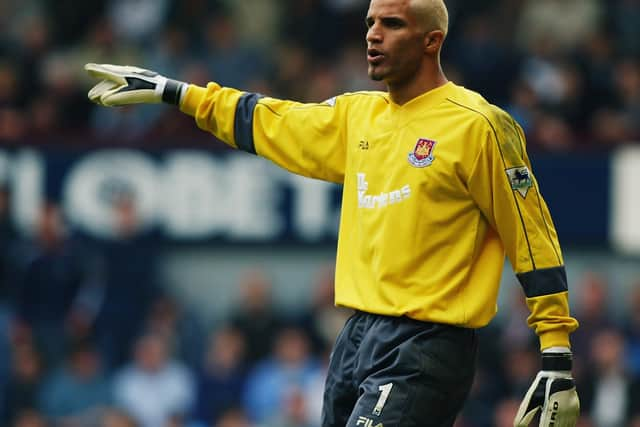 One of several high-class players who became a victim of West Ham United's disastrous 2002/03 season, James was able to begin the process of establishing himself as England's first-choice goalie despite going down with the Hammers. The only Black 'keeper to represent England, he had already been named in the PFA Team of the Year and won the League Cup during his time at Liverpool, and would go on to wrap up a hugely impressive career with the better part of a thousand professional appearances.
His propensity for the occasional gaffe may have earned him the nickname 'Calamity James', but his imposing presence in the box made him one of the best goalkeepers in the Premier League for many years – even if it wasn't enough to stop a West Ham team packed with talent from going down.
9. James Milner
World champion, European champion, three-time Premier League winner, a smattering of FA and League Cups and even an Intertoto in there too – Milner has won the lot, and then some. But then again he's also been relegated, courtesy of Leeds United. In December 2002 he became the youngest goalscorer in Premier League history – and 18 months later he was down as a star-studded Leeds side somehow got dragged into a relegation battle they should probably have been nowhere near.
If you want to get technical, he was actually relegated a second time when Newcastle went down in 2009 – he was off on loan with Aston Villa, but played a couple of games earlier in the season. His second act as a redoubtable midfield bulwark for Manchester City and Liverpool was a way off – but it was still pretty much all uphill from those early tastes of disappointment.
8. Georgi Kinkladze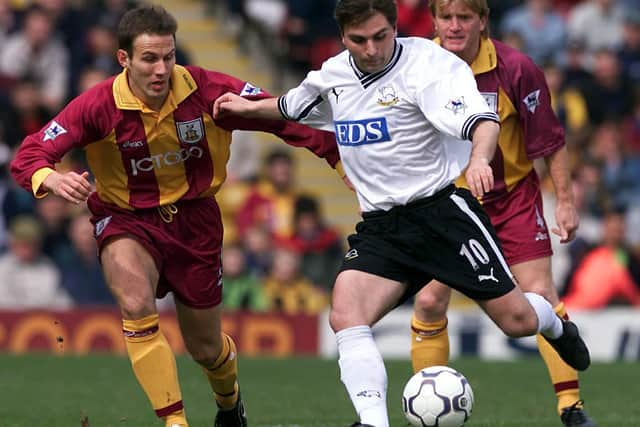 A wizardly little dribbling sensation, 'Kinky' was one of the most entertaining players in the Premier League during the late nineties. Five-feet-six in his studs, watching him ghost through defences was one of the greatest pleasures that Match of the Day could provide – but sadly, his first stint in England took in Manchester City's relegation in 1997. And another one in 1998.
After City went down, Joe Royle bizarrely decided that Kinkladze was an unaffordable luxury player in a lower tier and tried to persuade the club to sell him. Fearing a fan uprising, the board refused, so Royle proceeded to play the Georgian out of position, berated him for an alleged lack of work ethic, and dropped him to the bench as the team slumped in the direction of a second consecutive relegation. Kinkladze was finally offloaded after another disastrous season for the club - not that anyone wearing sky blue blamed him - and headed to Ajax, where he was slightly more appropriately valued, before he rejoined the Premier League with Derby County – getting relegated again in 2002. Once more, he stayed on in the First Division. A cult hero of the most enjoyable, if also most relegated, kind.
7. Frédéric Kanouté
Another member of the doomed West Ham squad of 2003, the France-born Mali international hit 33 goals in 92 games for the Hammers before jumping ship for Spurs when the drop came. After an unremarkable spell at White Hart Lane, he would go on to become one of the stars of a Sevilla side that won four major trophies, banging over a hundred goals in for the Andalucian side.
An elegant presence on the field with an eye for goal and fine technique, he was something of a late bloomer and it's fair to say that we never quite saw the best of him in the Premier League, but he was so good – and so successful – in his pomp that he richly deserves his place on this list.
6. Lucas Radebe
Another brilliant player who somehow went down with a stacked Leeds side in 2004, Radebe was sadly past his prime thanks to a series of brutal knee and ankle injuries that saw him miss the better part of two years of action – he was back in the squad by 2003 but couldn't find the form that had made him such a talisman earlier in his Elland Road career.
He stayed with Leeds in the Championship, but only made three appearances in the second tier before eventually announcing his (perhaps overdue) retirement at the end of the campaign. Despite the travails his team endured in his later years, he's still remembered rightly as one of his club's all-time greats, and over 37,000 attended his testimonial. He was later given the FIFA Fair Play Award for a combination of his work combating racism in football and his role as an ambassador for a children's charity – such was his character that Nelson Mandela once called him "my hero".
5. Andrew Robertson
Before he became one of the best left-backs in the Premier League, Robertson was a young Scot learning his trade with Hull City – a learning curve which included a lesson in enduring disappointment after they went down at the end of his first season on Humberside in 2015.
Still, the rampaging wing-back went up again with The Tigers the following year – admittedly, only to promptly be relegated again – and his performances were at least impressive enough to earn an £8m move to Anfield and the rest is history. Well, history and a pretty impressive collection of medals, not least of which being an MBE thanks to his charity work. He still probably prefers the Champions League one, mind you.
4. Joe Cole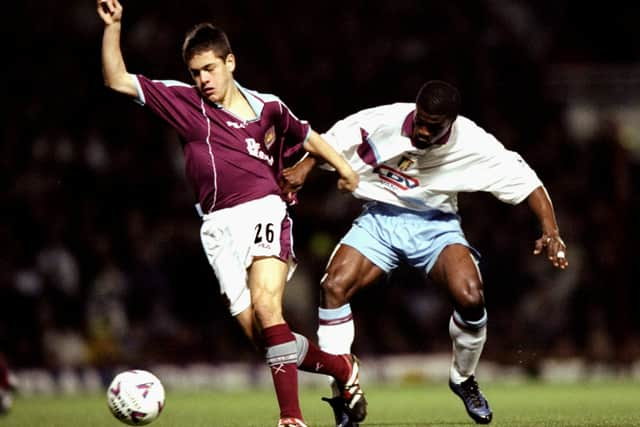 One of the great tragedies of the inevitable march of linear time is that there is now an entire generation of paid-up fans who never got to appreciate just how good Joe Cole was before all those injuries. A mercurial and magnificent attacking midfielder with a bag of tricks and a knack for scoring brilliant goals, his injury-laden later career rather marred the memory of a great player.
Still, he managed three Premier Leagues, two FA Cups and a League Cup while at Chelsea, not to mention scoring arguably England's greatest World Cup goal against Sweden in 2006, so he's got plenty of silverware to point at in case anyone misses the point. He does, unfortunately, also have the stain on his record of being a youngster during that West Ham campaign in 2003 – and no, he won't be the last player from that team that we mention. Really, they had no business being relegated…
3. Juninho
This isn't the first time we've found space in a 3 Added Minutes top ten for Middlesbrough's favourite Brazilian (a stiffer competition than you might expect), and given how good he was, it probably won't be the last. Quite how he managed to find himself playing on Teesside may remain something of a mystery, but even one of the most gifted players of the nineties couldn't keep Boro in the Premier League in 1997.
A player with 49 caps for Brazil has no right finding himself in the bottom three, and certainly not one who was so good he came second in the PFA Player of the Year voting despite getting relegated. A three-point deduction was enough to seal Boro's fate however, and Juninho understandably left for Átletico Madrid before returning to the North East in 2002. He wasn't quite the same second time around, largely thanks to a broken leg suffered in Spain, but remains one of the greatest players ever to grace the grass of the Riverside.
2. Michael Carrick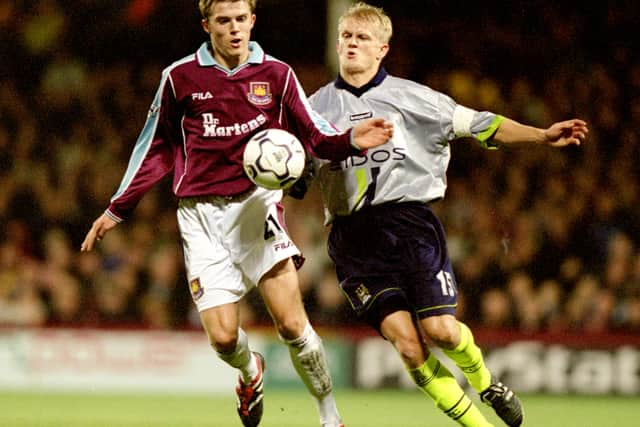 No fewer than five Premier League titles awaited the young Carrick when he was learning his trade at Upton Park, but the man who would later become the beating heart of Sir Alex Ferguson's last great Manchester United sides was still suffered the injustice of being sent down to the second tier with the Hammers.
Unlike Cole, Carrick continued to play for West Ham, for one more season at least, reaching the play-offs before Spurs rescued him from his Championship exile the following summer. 380 Premier League appearances – and 34 England caps – later, he's now cutting the mustard pretty effectively as a manager as well, taking Middlesbrough from the drop zone to the play-off semi-finals in his first season as a permanent head coach. Clearly one taste of relegation was more than enough for him.
1. Roy Keane
Relegated from the Premier League at the age of 22 with Nottingham Forest, the ferocious midfielder was one of the hottest properties in British football and had already been described as a "greedy child" by his manager Brian Clough over his wage demands – but everyone, the ever-irascible Clough included, knew what they had, and that greedy child went on to become one of the greatest midfielders the Premier League has ever known.
We want your feedback on 3 Added Minutes - details here
Seven Premier League titles, a Champions League win and four FA Cups followed at Manchester United after Sir Alex Ferguson beat Blackburn Rovers to his signature – a coup made possible only because Rovers didn't sort the paperwork out by the end of office hours on a Friday. They agreed to sort it all out on Monday – and Keane had agreed a deal with United by the end of Saturday. Given how everything panned out, he probably didn't regret it too much. On behalf of Blackburn fans, I can assure you all that we're not bitter. Well, not too much, anyway. He probably wouldn't have got in the team over Tim Sherwood, after all…