Film noir gangsters and solid gold bouncy castles - the Everton 2022/23 season review
A look back at Everton's season and where things went right and wrong - but mostly wrong - as the Toffees survive on the final day.
Watch more of our videos on Shots!
and live on Freeview channel 276
Visit Shots! now
There was something reliably gritty and gristly in the way Sean Dyche dismissed Sunday's celebration post-survival celebration as containing "no joy in it for me". He's always done a fine job of playing a great lost Raymond Chandler character, a film noir gangster chewing tobacco through the filter of endless double Scotches, neat, as he wearily expounds upon a world devoid of anything good and pure – but his fun-free response was unquestionably grounded in the realistic fact that Everton only had cause to celebrate because they'd gotten themselves into a sticky situation entirely of their own making.
Not that the celebrations lasted very long for the players either, who were in rather more of a mood to party but had to be swiftly hustled off the Goodison Park turf to make way for a bunch of fools who decided that an Instagram reel of them weaving through the flares in the penalty area was more important than a shared moment of relief and delight for supporter and player alike. The modern version of the pitch invasion feels like a very selfish and social media-centred affair rather than a genuine uncontrolled outburst of excitement – or perhaps I'm just getting old and grumpy and cynical, much like Dyche himself.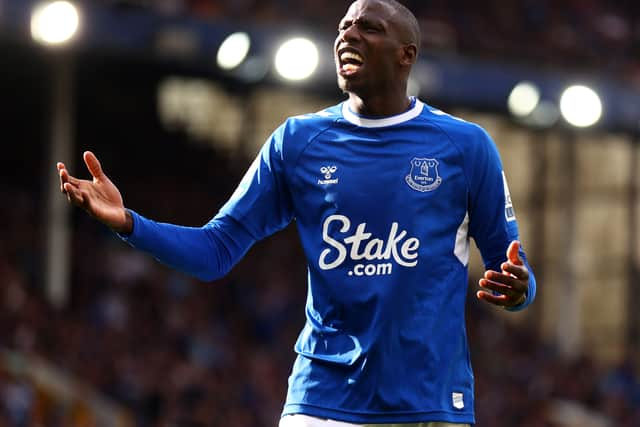 More like Badison Park, amiright?
Were Everton really good at any point this season? Take away Dyche's superb opening act, the unexpected win over Arsenal which laid the first foundations of the Gunners' title-race wobble, and the bolt from the blue that was the frankly freakish 5-1 win over Brighton, and it's hard to find much that looked or felt decent. Everton's season was a story of a disconnected board narrowly getting away with a string of bad decisions, of giving the wrong coaches the wrong players and assuming that everything would turn up roses via the power of inertia alone. It didn't take long for the relief of victory and the pyro-strewn pitch invasion to turn into chants demanding the removal of Farhad Moshiri from his role as custodian of the club.
It's normally a bad sign when you end your season with a coach whose methods and tactical stylings bear no resemblance to his predecessors – Leeds United being a fine example – but it's arguably worse when the predecessor didn't have an immediately obvious method of any kind. From the ashes of the reign of Rafa Benítez – who should never have been appointed in the first place given the guaranteed hostility towards him – Everton turned to Frank Lampard, who should never have been appointed in the first place given that he was evidently clueless. One would think that no Premier League club will make the same mistake again.
Then they ended up with Dyche, who took over a misconstructed squad with no fit players capable of scoring goals – there's pretty strong evidence that you've not done well in the transfer window when Demarai Gray ends up as your frontline striker – and a defence which didn't know how to function together. Conor Coady's arrival signalled a shift to three at the back but Lampard abandoned that idea within six games, as well as inexplicably benching the reliably excellent Abdoulaye Doucouré, whose goal against Bournemouth would eventually keep them up.
Even Dyche ended up chopping and changing as he grappled with the puzzle of how to squeeze a goal out of Gray, Neal Maupay and the desiccated husk of Dominic Calvert-Lewin. 4-5-1 became 4-4-2 and then turned into 4-2-3-1. By the time they beat Bournemouth, they were back to a three-man defence again. You could argue that the switches represented tactical flexibility, but there was an element of a manager desperately trying different ways to get a tune out of a badly broken instrument.
Transfer troubles
Richarlison and Anthony Gordon were sold but not meaningfully replaced – Dwight McNeil did well (and indeed better than he ever did at Burnley) but Maupay was the better part of £10m wasted, and that transfer business, combined with Lampard's lack of a coherent ideology to call his own, left Everton with an attack completely bereft of identity or ideas. That they scraped together enough points to narrowly survive is testament to a couple of impressive performers in defence – James Tarkowski on a free was one of the better pieces of business conducted last summer – and that little bit of extra pragmatism instilled by Dyche after his arrival, not that results actually improved all that much after he took the reigns. Everton stayed up because three teams were slightly worse, rather than on any particular merits of their own.
The relative absence of transfer activity is partly due to the wildly expensive new stadium at Bramley-Moore Dock, expected to open in a year's time. If Everton don't sort their squad out – and decide upon a broader strategic direction, whether it's modelled on Dyche or a different coach's vision – it could easily host Everton's first season outside the top flight in 70 years.
If that does come to pass it will stand as a no-doubt beautifully-built monument to mismanagement and hubris, a stunning new stadium half-full, with Z Cars echoing eerily off empty seats as Plymouth Argyle pay a visit for the season opener. If Everton do go down next season, it will have all the beauty, investment value and long-term sense as a public project as a solid gold bouncy castle. For now, the club's accountancy department can breathe a sigh of relief powerful enough to turn the Mersey's tide the other way.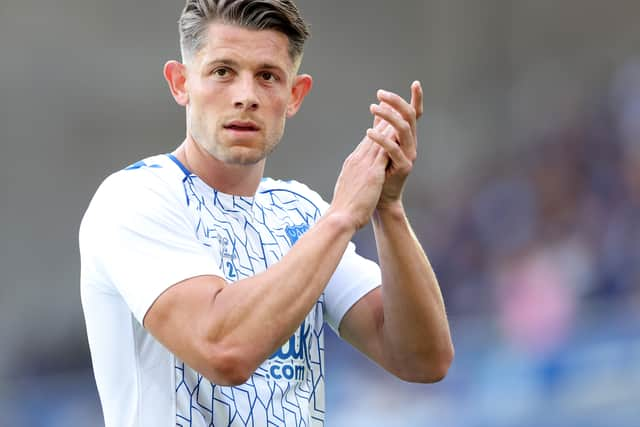 Everton have an old squad which contains just two products of its own academy (Ellis Simms and Tom Davies) and few high-value saleable assets, with 21-year-old Amadou Onana the only player likely to generate substantial transfer income in the immediate future – and given that he cost something in the region of £30m, the chances are that the profit margin on the Belgian won't be overwhelming.
They are likely to have little money to spend to sustain the cost of the new stadium and with the need to stay in line with FFP, so a major squad overhaul, which is needed, is unlikely. They will have to wheel and deal expertly to strengthen substantially, and Moshiri's backroom team have not demonstrated any aptitude for bargain hunting so far. If they had gone on the actual Bargain Hunt, they'd be the team who spent £40 on a snuffbox that went for a fiver while Tim Wonnacott's moustache bristled sympathetically.
Sticky Toffee situation
God knows, then, where Everton go from here. They have a certain staying power about them, clearly – their grim refusal to go down was redolent of their seemingly endless struggles in the Nineties, when they routinely looked destined for the drop but found a way to keep their fingers gripped to the edge of the precipice every time.
They need a new direction in the boardroom, a new line of thinking around the transfer table, and a coach that they back to the hilt and give a long reign to when it comes to influencing the club's direction. The fans will likely be split on whether Dyche's dourness should be the guiding principle for the next couple of years, but he is at least a safer bet that seeing where Moshiri's roulette wheel lands next. You'd think they couldn't do worse than Lampard, but it's a brave man who'd place hard money on it.
We want your feedback on 3 Added Minutes - details here
For now, Everton can celebrate 70 continuous years in England's top division. It's an impressive achievement which only a couple of clubs can match. There is plenty of room to be better next season with a little stability and some sensible spending in the summer. But unless a new hand takes the tiller in the boardroom, and until they decide what kind of club they want or need to be, they'll be among the favourites for relegation next season, and it's hard to see how they can get much better by the time August rolls around without a wholesale reimagining of how the club operates. And on that cheerful note… have a pleasant summer, Evertonians. Let's hope next season is less stressful than we fear.