The international break is over and that can only mean one thing… we have to sort out our Fantasy Premier League teams once again. In fairness, it probably means several other things as well, but let's keep our focus nice and narrow for now, eh?
Because this is a pretty big one – a make-or-break gameweek laden with doubles. Get it right and you'll be sailing into triple figures as the home stretch hoves into view. Make a meal of it, and you can kiss goodbye to your five quid entry fee for that work league you're thoroughly sick of. So let's go through some tips and strategies for getting the very best out of your team in Gameweek 29:
Seeing double
Two weeks ago, we largely dwelt on players planning to wildcard into maximum points this time around. Now let's do some homework for the rest of you – whether you've got your free hit handy or are just scraping together the best team you can, it's time to load up on as many players with double gameweeks as humanly possible.
A whopping 12 teams are playing twice this time around – Aston Villa, Bournemouth, Brentford, Brighton, Chelsea, Leeds United, Leicester City, Liverpool, Manchester United, Newcastle United, Nottingham Forest and West Ham United. So you'll want to focus on those teams, which at least presents plenty of options.
If you're on a free hit, load up across the board. If you're forced to make regular transfers because you've already burned those chips, it's best to look at teams with better runs of games afterwards – that should exclude Brighton, who plays Spurs and Chelsea next and have a blank week after that. It's also wiser to steer clear of Liverpool, who follow a tricky double with Arsenal, while Bournemouth and Forest wouldn't provide many tempting assets even if they had softer fixtures in the weeks thereafter.
Man Utd, Chelsea and Newcastle all have reasonable runs, so they're probably the best places to look in the first instance – Alexander Isak seems likely to get some more game time on current form, while Marcus Rashford and Bruno Fernandes are two of the very best players to have, even if Rashford is listed as doubtful thanks to the knock that kept him out of the England games. He'll probably be fine, as one hopes will Reece James and Kai Havertz - they have a worrying shade of yellow by their in-game icons as well. Rodrigo is an intriguing option for Leeds – while Willy Gnonto is another player who may be carrying an injury after international duty – and remember the Spaniard was the leading points scorer in the game in the autumn before injury left him stuck on the sidelines.
Knocks, crocks and captains
As always happens after the players take a bit of time to represent their countries, there are quite a few fresh doubts floating around, and the list of players who can be considered to be at risk is lengthy. As well as the players already mentioned, Erling Haaland, Sven Botman, Brennan Johnson, Nick Pope, Raphael Varane, Darwin Nunez and William Saliba are all listed as doubtful – but most of them will end up playing. Pay attention to the press conferences to make sure. Raheem Sterling is down as 50/50, and until Graham Potter gives us the nod, I'd be wary of bringing him into the fold.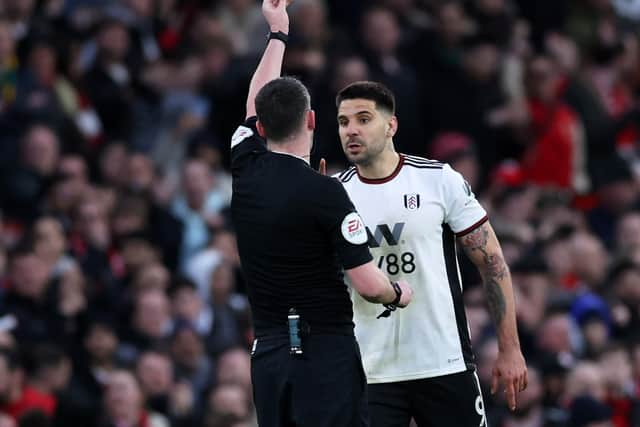 Definitely missing out this time around are Aleksandar Mitrovic, thanks to his moment of madness against Man Utd, and Phil Foden, whose badly-timed bout of appendicitis is terrible news for players with City assets but music to the ears of Arsenal supporters. Miguel Almiron is also expected to miss the next month of action, so his apparent return to form was sadly short-lived. Those players need to be on their way out of your fantasy squads.
As for the captaincy it goes largely without saying that you should focus on a team playing twice. Barring negative updates from Erik Ten Hag, I'll be going for Rashford on the assumption that his rich vein of scoring form is unlikely to have been interrupted by one weekend away. Ivan Toney is never a terrible shout for the armband but be aware that he's one booking away from suspension, and as he loves a caution it's wise to steer clear of him. Brighton's relatively kind fixtures mean that Kaoru Mitoma is an interesting differential option if you want to take a different tack.
Long-term planning
Before I leave you to in the fickle hands of the fantasy fates, a quick word about the future – the FPL have announced the final doubles of the season. They're far off in the distant lands of gameweek 34 but as you make your transfer decisions it's worth bearing in mind that Brighton, Fulham, Liverpool, West Ham and both Manchester clubs will be in action twice down the road.
That doesn't mean you should be too worried about having Haaland on the teamsheet just this moment, but it makes Manchester United players even better buys and may make slightly off-piste purchases like Said Benrahma that little bit more worthwhile. You'll need to make sure you're ready and waiting for those doubles and with only one transfer a week going spare until then, tilting your team in the right direction early doors is a smart idea.
We want your feedback on 3 Added Minutes - details here
The great big caveat to all that is that the Manchester sides and Brighton both have a blank in gameweek 32, so be wary of going too hard on those sides just yet. A tricky tightrope to walk, but a worthwhile one if you get them right – well, you might just get that fiver back, anyway. Best of luck to all of you, and may all your starters avoid silly yellow cards.