In the semi-legendary eighties B-movie Conan The Barbarian, Arnold Schwarzenegger's titular musclebound sword-botherer is asked a simple question – what is best in life?
His answer was threefold: To crush your enemies, see them driven before you, and to hear the lamentations of their women. Which, apart from indicating some substantial mental health concerns, is of course entirely incorrect. The best things in life are Football Manager, wonderkids and good beer.
As we're working within the medium of an online opinion piece, it isn't within my power to provide you with the last of those things. So instead I'll focus on the wonderkids and the FM, because two out of three ain't bad, at least according to Meat Loaf. Today I'm going to take a look at the some of the very best Football Manager wonderkids from a decade gone by and look at how their careers panned out in real life.
Were these FM13's answer to Cherno Samba, or did they hit the highest peaks of footballing performance? Let's take a look at some of the spiciest young players in the world – according to same game developers about ten years ago.
Neymar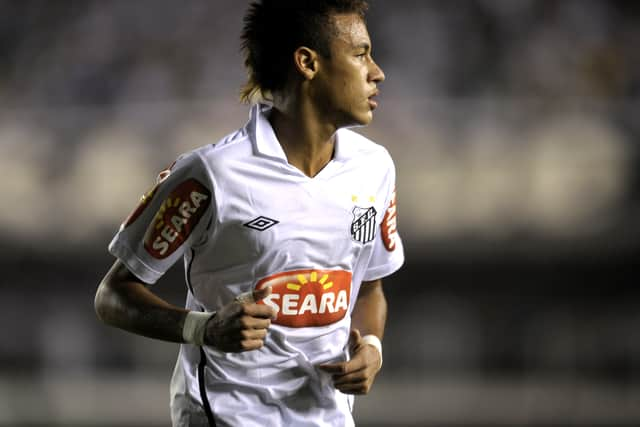 Fair enough, really. The world and his dog knew that the youthful forward from Santos was something of a prodigy and he'd been one of the star draws of the London Olympics just a few months before the game out – with thrilled spectators in the stands including the author. So it's not particular shock that he was loaded with stats to die for – Dribbling 19, First Touch 17, Flair 18, Haircut 1.
You don't need me to tell you the rest of the story, and I don't know if one of the game's hidden traits was Likelihood of Disappearing During Carnival Season – 20, if it was – but Neymar wound up being both one of the best players in the world and one of the most ceaselessly frustrating. Who else could simultaneously be the most expensive player in history and leave you wondering what could have been? At least he eventually got rid of that fluffy mullet.
Romulo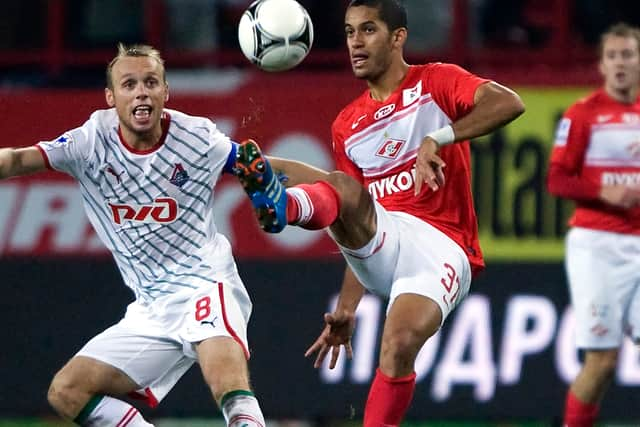 Another Brazilian who played a starring role in the 2012 Olympics, he scored the opening goal in the semi-final against South Korea and was touted as one of the best young holding midfielders in the game – at least in the world of FM13. Joining Spartak Moscow from Vasco da Gama that summer for a fee of €8m, it was during his time in Russia that things started to go south.
Romulo picked up an injury against FC Rostov that kept him out for 18 whole months, and he never really recovered. A return to Brazil with Flamengo and Gremio failed to pan out and he has since enjoyed a strange career, playing in the Chinese Super League before returning unexpectedly to Vasco – but after just 18 appearances for the club he began his career with, he was on his way out again and now plies his trade for the wonderfully-named Brazilian Serie D side Retro. A great name for a club, although it turns out to be almost impossible to Google their shirts.
Phil Jones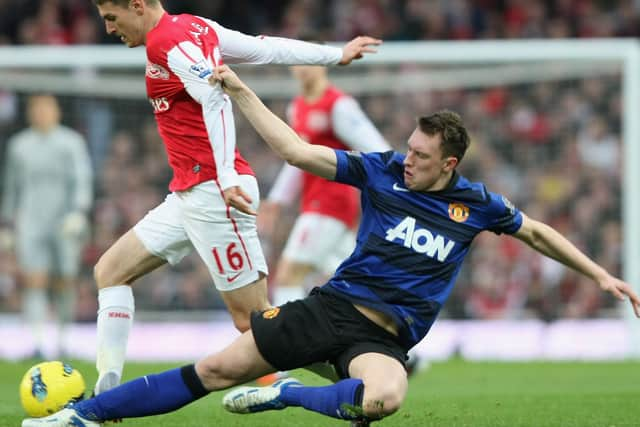 Speaking of injury problems… Poor old Phil Jones. I still remember his debut for Blackburn Rovers, when he picked Nicolas Anelka up and popped him in his back pocket at the tender age of 18. His big move to Manchester United followed, as did international recognition… and then so did the endless stream of knocks and crocks that have left him rotting in the Old Trafford physio's room for years on end.
In FM13, Jones would develop to be one of the very best defenders in the world, the perfect man to have in your back line – in fact, arguably the only better centre-back in the game was young Raphael Varane, who we have to assume Jones has met at some point since the highly-decorated Frenchman arrived at United. Two Football Manager superstars, two radically different careers.
Romelu Lukaku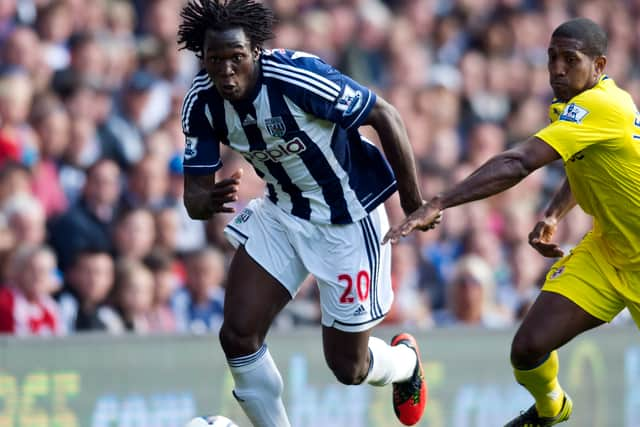 Speaking of former Manchester United players with interesting and unexpected career paths, the much-travelled and consistently inconstant Romelu Lukaku was a world-class prospect in several FM games from the era, and I have fond memories of blowing Fulham's entire transfer budget on the teenager when he was still at Anderlecht.
He started the game with solid technique, a rock solid mentality and all the physical attributes in the world – which, in fairness, accurately reflects the man to this day – but FM13 couldn't really replicate the inexplicable eddies in form that have seen him go from hero to zero at club after club around Europe.
David Alaba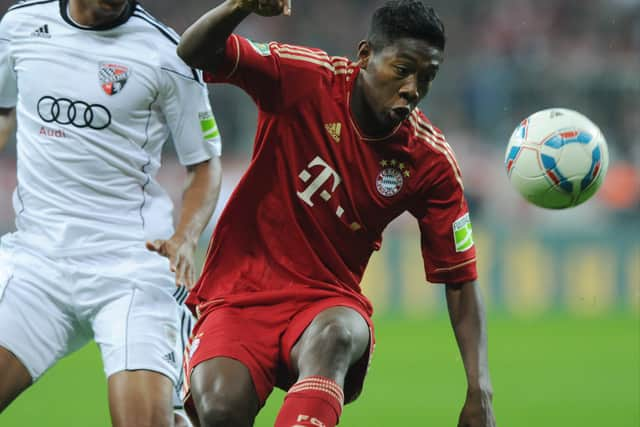 Credit where it's due, for every Tonton Zola Mokouko moment the Football Manager boys have, they don't half have a pretty strong hit rate. The only thing they got wrong about David Alaba's career was assuming that he'd remain a marauding left wing-back for the rest of his career, terrorising opposing flanks with his pace and fearsome crossing.
Instead, Alaba has gone to become one of the most reliable and intelligent midfielders in the world and has won the lot during his time with Bayern Munich and Real Madrid. Alaba wasn't much of a risk for the FM team, but right is right.
Kyriakos Papadopoulos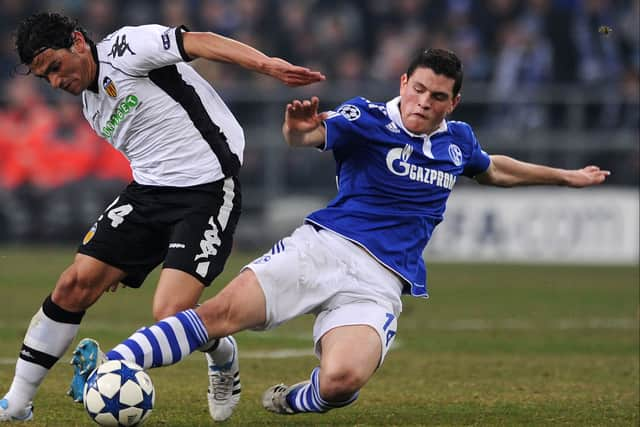 FM13 made a lot of very solid predictions when it came to players who were already hyped around the football world – but didn't have such a great hit rate when it came to taking the running leaps that the series loves to make. Papadopoulos was a central defender who Sports Interactive had down as one of the brightest talents in the game while he was at Schalke – but injury once again intervened.
Papadopolous was linked with Inter Milan in real life before missing almost an entire year with injury, and ended up spending nearly a decade floating around the Bundesliga before beginning a peripatetic second act which has seen him ply his trade – briefly – in Saudi Arabia, Romania and Croatia. The 31 year-old is now back in his homeland with Greek Super League side Lamia.
Marc-Andre Ter Stegen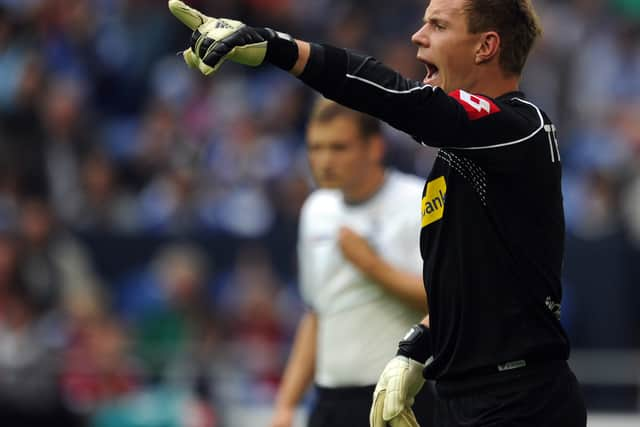 FM13 might have had a few misses, but whoever was doing their goalkeeper data needed a raise. Ter Stegen, a 20 year-old at Borussia Moenchengladbach at the time, was the best goalie in the game, narrowly edging out a certain Thibault Courtois and Bernd Leno, who wasn't exactly that far off being as good as FM13 thought he might be.
It's debatable whether Ter Stegen is necessarily the very best goalkeeper in he world, as he so often was in the Football Manager universe, but he's still the number one stopper at Barcelona having made over 350 appearances since he joined them in 2014 and he's won 10 major trophies at the Nou Camp, so let's put this down as one of the SI team's sharpest predictions.
Adam Maher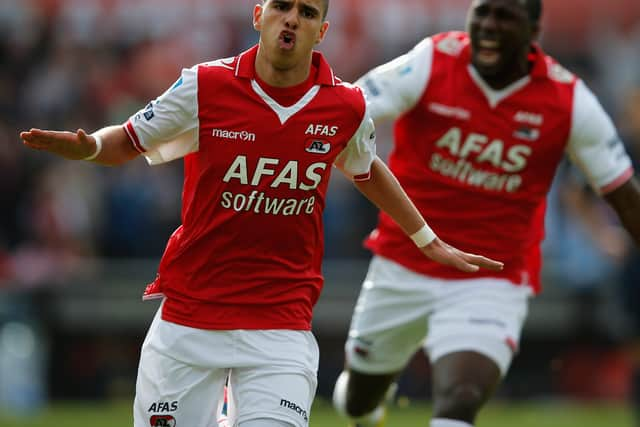 19 year-old midfield playmaker Maher moved from AZ Almkaar to PSV Eindhoven shortly after the game's release and was tipped for seriously big things. By the time he hit his mid-twenties, the game reckoned he'd one of the very best technical players in the world, a Dutch answer to Kevin de Bruyne and then some…
So, what happened? Well, not much. He's one of those wonderkids who never quite made the grade without an obvious reason. He stayed fit and healthy, there were no tabloid stories of a troubled personal life, and he's has had a respectable enough career, but clearly his ceiling was quite a lot less lofty than everyone thought at the time. After a middling career in the Netherlands where he also turned out for FC Utrecht and FC Twente, he made a €1.8m move to Damac FC in Saudi Arabia last year, where he will probably see in his thirties lying back on a big bed of cash, but without the reputation as one of the game's greatest playmakers that he might once have hoped for.
Erik Lamela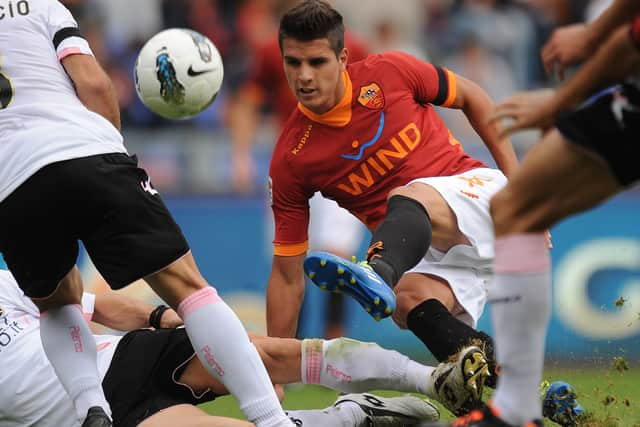 One of the very best players in the game, the Football Manager version of Lamela was pulling off that rabona goal every other week for AS Roma. Lamela lacked any meaningful weakness and was both a lethal winger and a legitimate goalscoring threat who could play for any club on the planet – perhaps only Eden Hazard and Neymar could rival Lamela in the world of FM13.
We want your feedback on 3 Added Minutes - details here
Clearly Tottenham Hotspur had a few gamers on their staff as they shelled out around £30m to bring him to North London in 2013, but he ended up being one of the most hit-and-miss players on a Spurs side who would eventually find a far better wideman in Son Heung-Min. The real life Lamela is now battling relegation with a struggling Sevilla side.