10 of the most bizarre footballer TV and film cameos - including ex-Liverpool, Chelsea, and Tottenham stars
From pitches of green to the silver screen.
Watch more of our videos on Shots! 
and live on Freeview channel 276
Visit Shots! now
Football and fame go hand in hand. In a global sport idolised by billions worldwide, it only makes sense that those who play the game assume a status of celebrity that very, very few of us will ever get close to experiencing. But what about those who want more?
Throughout football, there are examples of players who have gone well beyond the confines of their day job to make cameos in various films and television shows. Naturally, we thought we'd gather up 10 of the weirdest here, just for you. We're kind like that, y'know...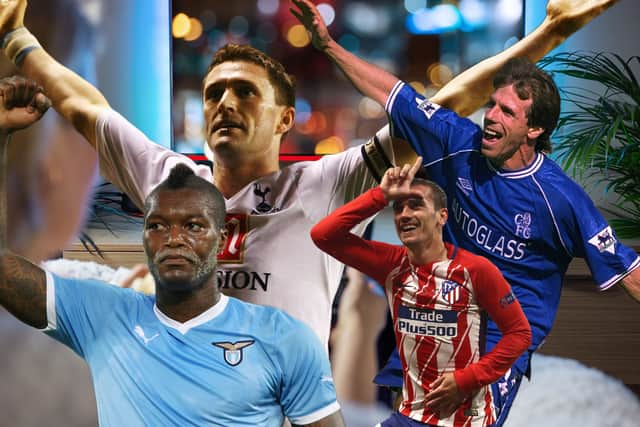 Luis Boa Morte - Grange Hill
You can't help wondering how many footballers they tried to lure onto the show before the producers of Grange Hill eventually settled on Luis Boa Morte. No offence to the ex-Fulham star, he just doesn't exactly scream 'casting director's first choice'. Anyways, appear he did, as himself on a February 1999 episode of the cult BBC children's drama, giving out prizes at a school sports day.
Boa Morte would also show up on MTV's Cribs, where he shocked viewers by revealing that he drove a Vauxhall Corsa, as well as claiming that he had never set foot in his own garden. This is the kind of mundane footballing nonsense that I live for.
Tugay - Celebrity Masterchef
Is there anything Tugay cannot do? If you were to ask my esteemed colleague, and unapologetically biased Blackburn Rovers fan, Matt Gregory, the answer would surely be a resounding 'nope'. In 2010, just a year after hanging up his boots, the combative Turkey international - referring to Tugay here, not Gregory - appeared on his home country's version of Celebrity Masterchef.
Incredibly, Tugay actually won the entire series, although reports that his signature dish was a Lancashire Hotpot remain unconfirmed.
Gianfranco Zola - Renford Rejects
Renford Rejects was a bit of a gold mine when it comes to deranged footballing cameos. John Terry, Harry Redknapp, Shaka Hislop, Roberto Di Matteo, and Martin Keown, among others, all appeared in the Nickelodeon comedy series about a bunch of five-a-side misfits, but it was Zola's brief appearance as an unexpectedly violent 'ardman (as he puts it) that really stood out. Wonderfully, unforgettably crap.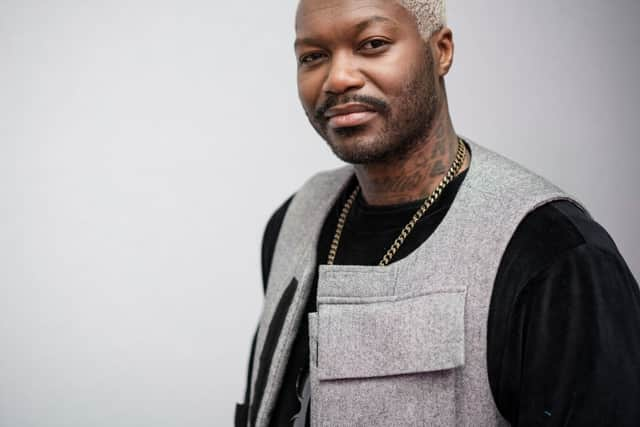 Djibril Cisse - Danse avec les Stars
Do you ever read something in a foreign language and think, 'Hey, maybe I am bilingual after all'? Djibril, he of peroxide blonde and odd boot eccentricity, has always been a bit of character. From becoming Lord of the Manor of Frodsham during his time with Liverpool, to pursuing a post-retirement career as a DJ, the former French international has never been one to shy away from the limelight.
His 2015 appearance on France's version of Strictly Come Dancing was, therefore, hardly a shocking development. Cisse was promptly eliminated first, meaning that we were robbed of the chance to see him shake his money maker for themes as disparate as 'Mythic Dance Week' and 'Disney Week'. Anybody who claims that they wouldn't have given their right arm to see Djibril cutting about the dancefloor to Hakuna Matata is a downright liar.
Since his brief foray into the world of ballroom dancing, he has also appeared on France's version of the Masked Singer, where he turned up disguised as a skeleton. He lasted four weeks, proving beyond all questionable doubt that when it comes to music, his pipes are better than his moves.
Pepe Reina - The Masked Singer
Speaking of Masked Singer participants, Pepe Reina took part in the Spanish version of the hit reality show. The ex-Liverpool goalkeeper dressed up as a giant penguin in a fur coat, as you do, and let me tell you right now, he wasn't half bad. Then again, perhaps we shouldn't be too surprised; Peter Crouch once claimed that the stopper was his 'go-to karaoke man' when the pair were at Anfield together. If I'd give a right arm to see Djibril Cisse dancing to The Lion King soundtrack, I'd probably give my left to see those two duet 'Islands in the Stream'.
Robbie Keane - Mrs. Brown's Boys
Some of these entrants are more bizarre than others, but you'll have to go a long way to find an oddity quite as perplexing as Robbie Keane appearing on a DVD special episode of Mrs. Brown's Boys playing a Mormon priest, complete with suspect American accent, alongside snooker legend Ken Doherty. Answers on a postcard, please.
Stan Collymore - Basic Instinct 2
I didn't even know there was a Basic Instinct 2, let alone that Stan Collymore was in it. He plays Kevin Franks, who apparently suffocates due to a curare-based drug paralysing his lungs while serving as Sharon Stone's rather amorous car passenger. He subsequently crashes off a bridge into some water and dies.
That's probably quite a big spoiler, but then again, if you're upset about Basic Instinct 2 spoilers in this, the year 2023, maybe you need to reevaluate your life.
Raul Meireles - Lip Sync Battle
Worth watching solely for how much of a bop António Variações' unbelievably catchy O Corpo É Que Paga is, Meireles donned the ol' mustard harem pants and tied a length of bull rope round his forehead to awkwardly mime his way through the tune on Portugal's version of Lip Sync Battle. There are fever dreams, there acid trips that go bad, and then there is whatever the hell this is. Pure, brain-rotting carnage.
Frank Leboeuf - The Theory of Everything
The kind of cameo that has you rubbing your eyes in disbelief and scrambling to IMDB in an effort to determine whether you've finally gone insane or if that was, in fact, former Chelsea defender Frank Leboeuf playing a doctor in an Academy Award-winning film about Stephen Hawking's life. Well fear not dear reader/viewer, for you have managed to cling on to your marbles for the time being.
Leboeuf is genuinely quite impressive in a pivotal scene opposite Felicity Jones, and has found regular work in the Parisian West End ever since. A man of culture, for certain.
Antoine Griezmann - The Lego Batman Movie
I don't how and I don't know why, but Antoine Griezmann played Superman in the French dub of The Lego Batman Movie. Not much else to say on that really, just going to let the absurdity speak for itself, although I did once watch the English version while wildly hungover and laughed so hard at the opening sequence that I genuinely thought an irrevocable part of my psyche was broken. It's not even that funny, truth be told. A tough, tough Sunday.